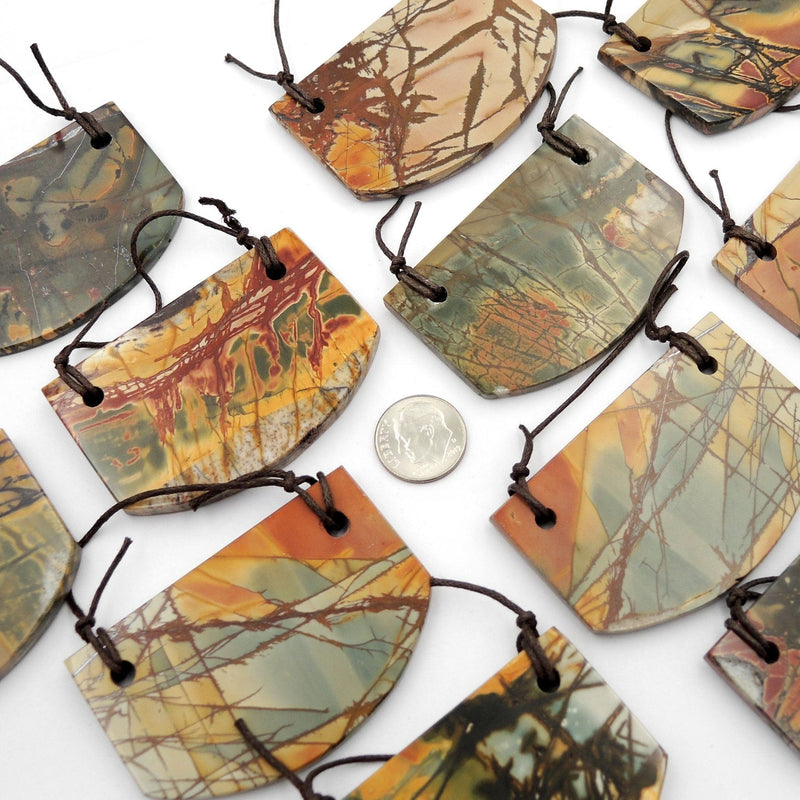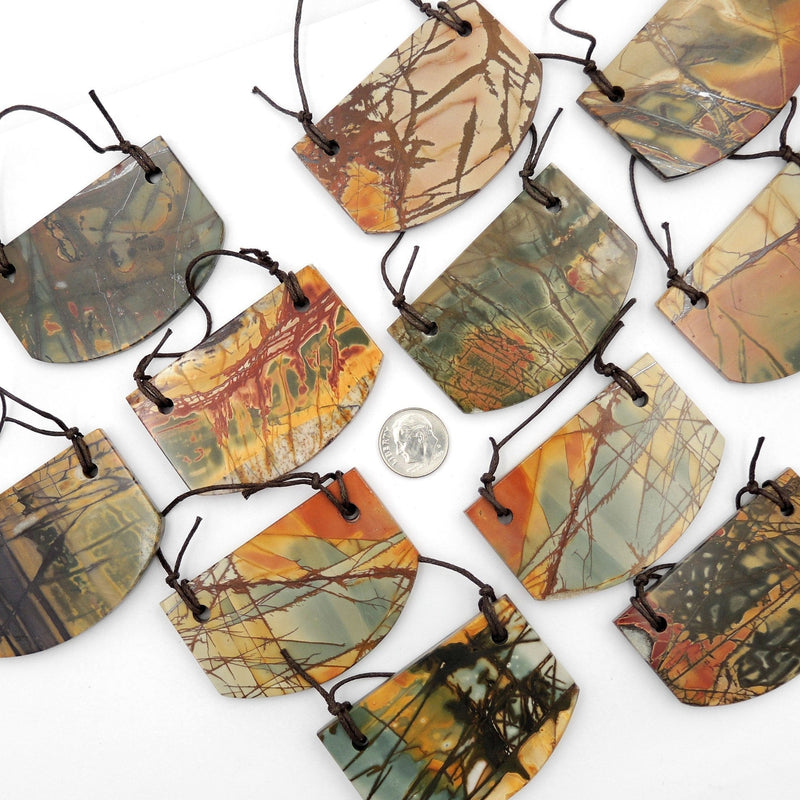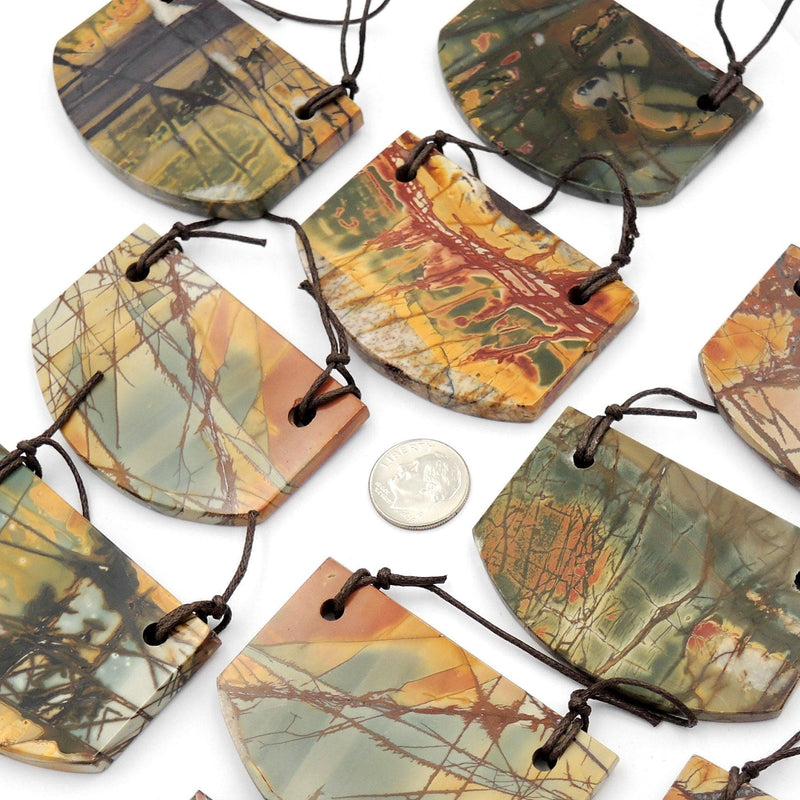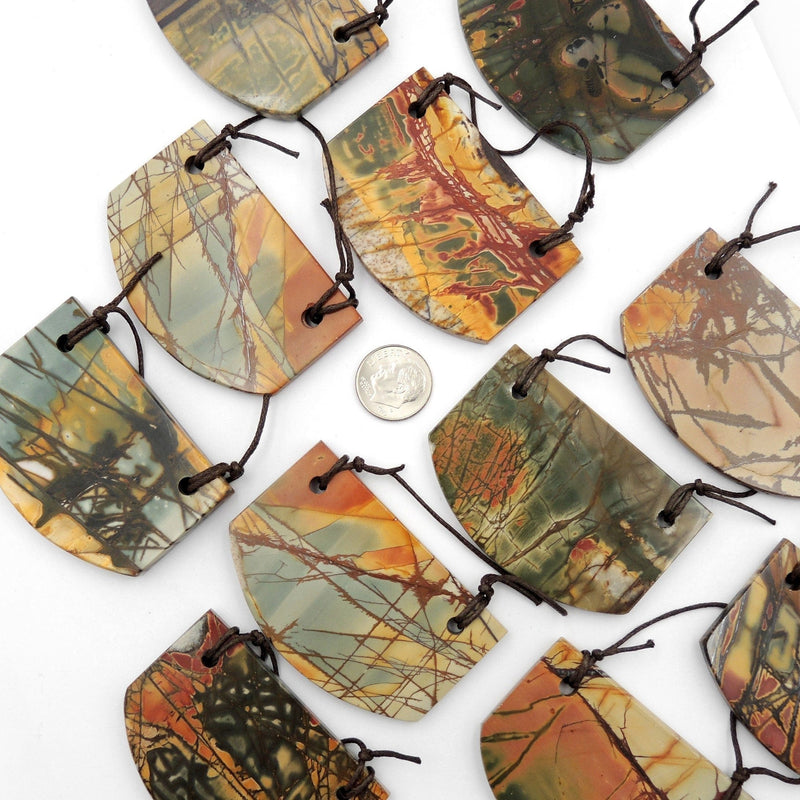 Sale
Beautiful really interesting would be better only to choose them in person.
Matched and delivered promptly - bought another one!
I just love red creek jasper and these pendants are lovely.
Great quality! Matched description! Will order again.
I purchased two of these slabs, one for a gift, and I can't decide which one I want to keep for myself. Many gorgeous tones and colors, excellently cut and polished, they will both make very eye-catching pieces. They arrived very quickly and carefully wrapped-I was delighted to receive them.
Awesome. Thank you very much.
Awesome. Thank you very much.
Thank you so much, the pendants are beautiful!
Maybee too big but fantastic
High quality, just as pictured. I asked owner to match a couple of different items of the same type of stone, & he did it nicely. Much appreciated.