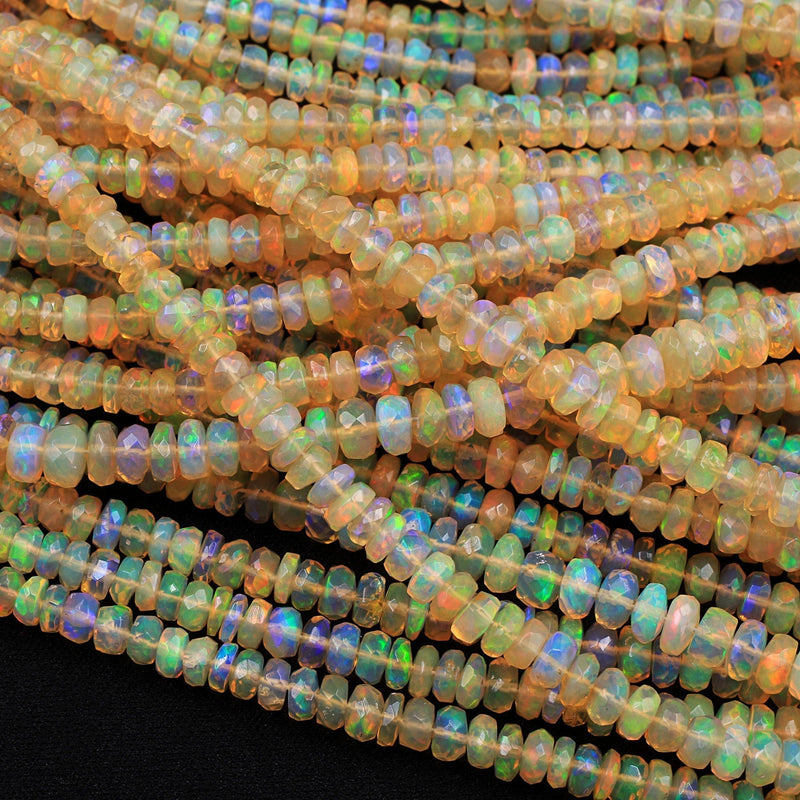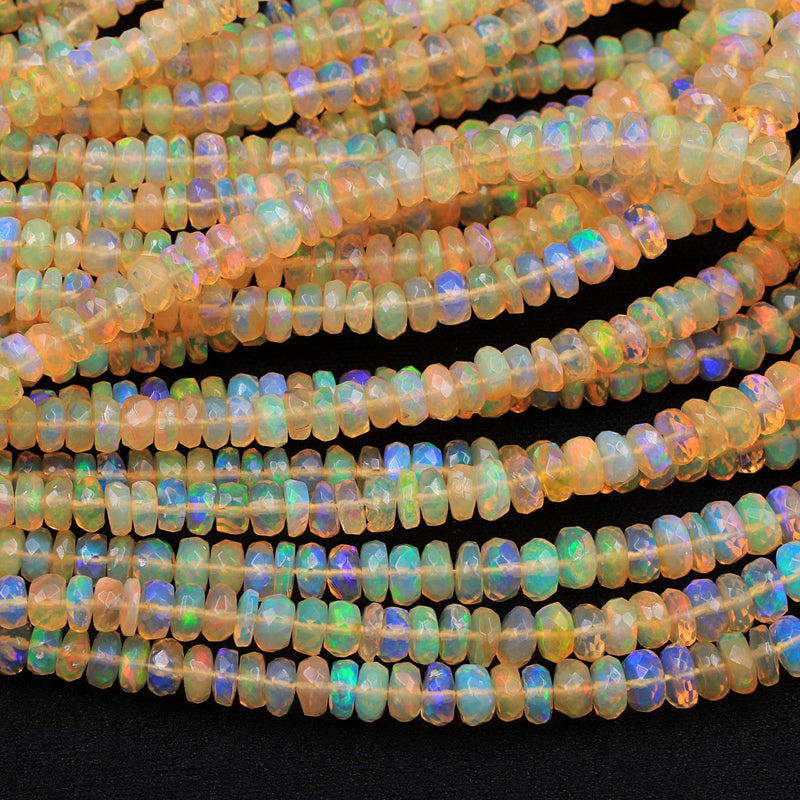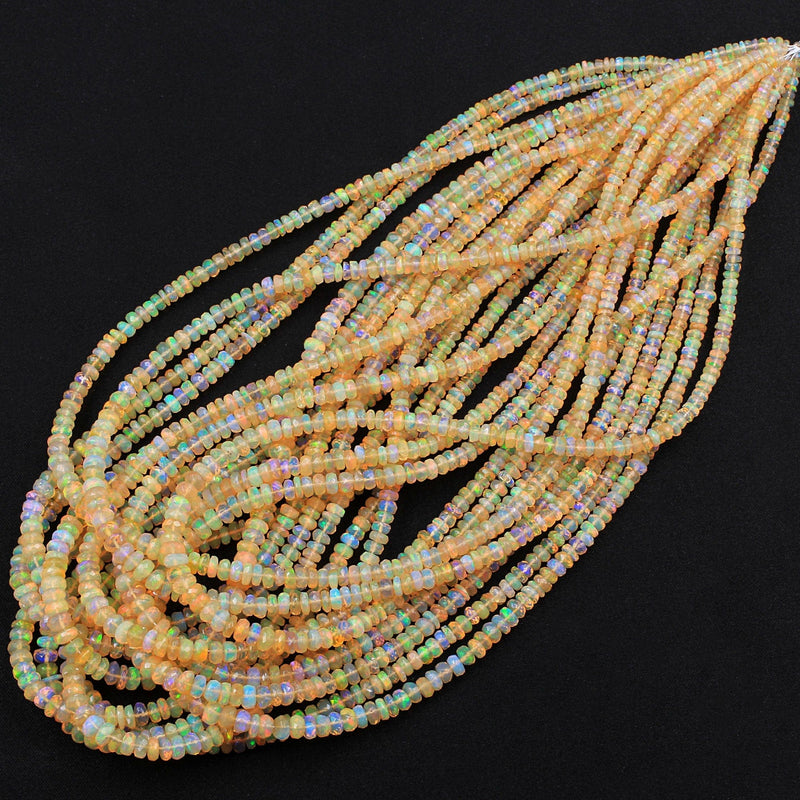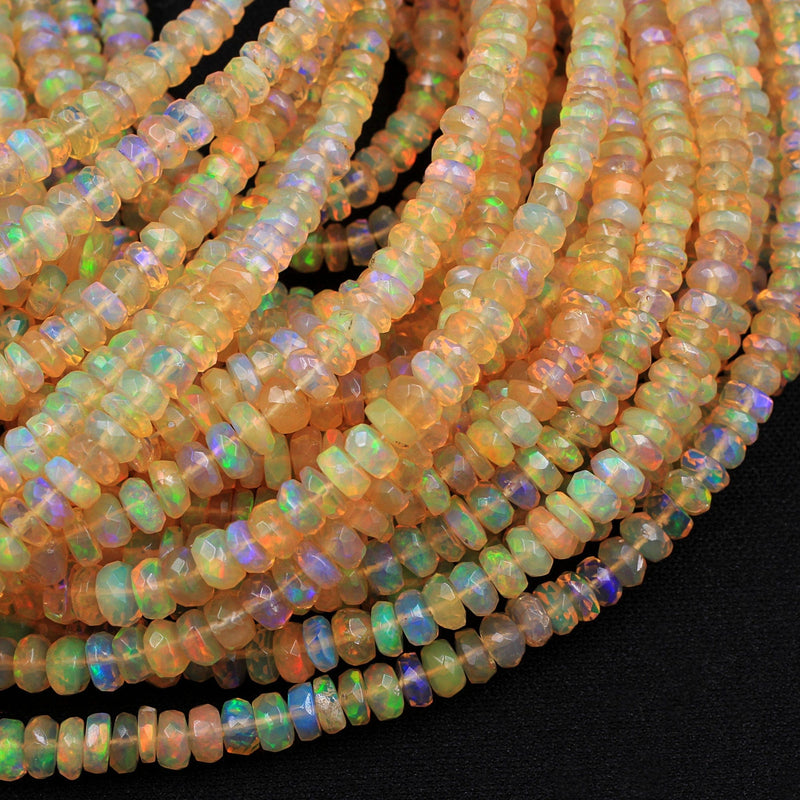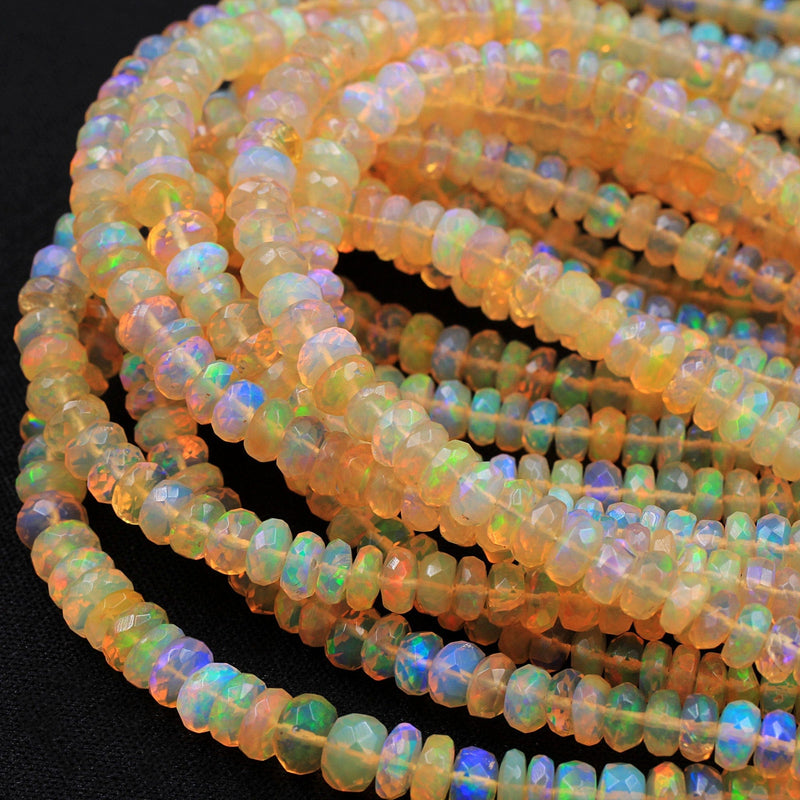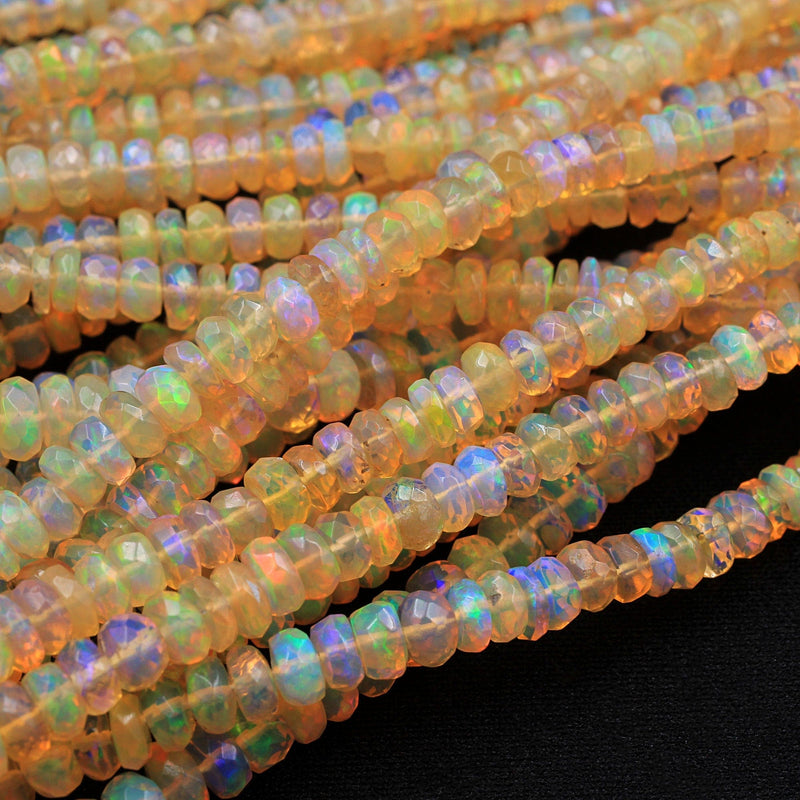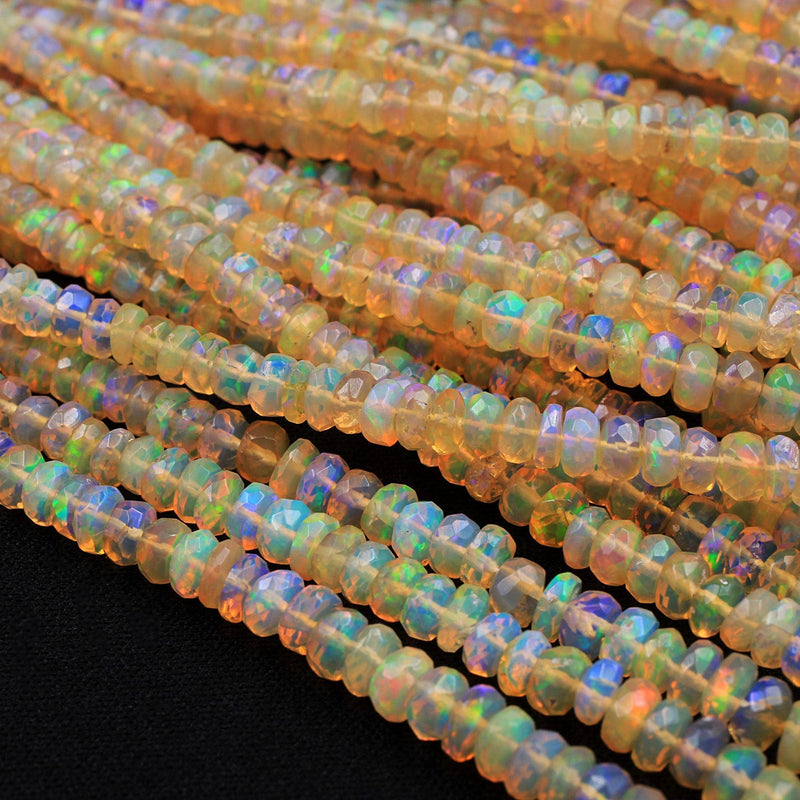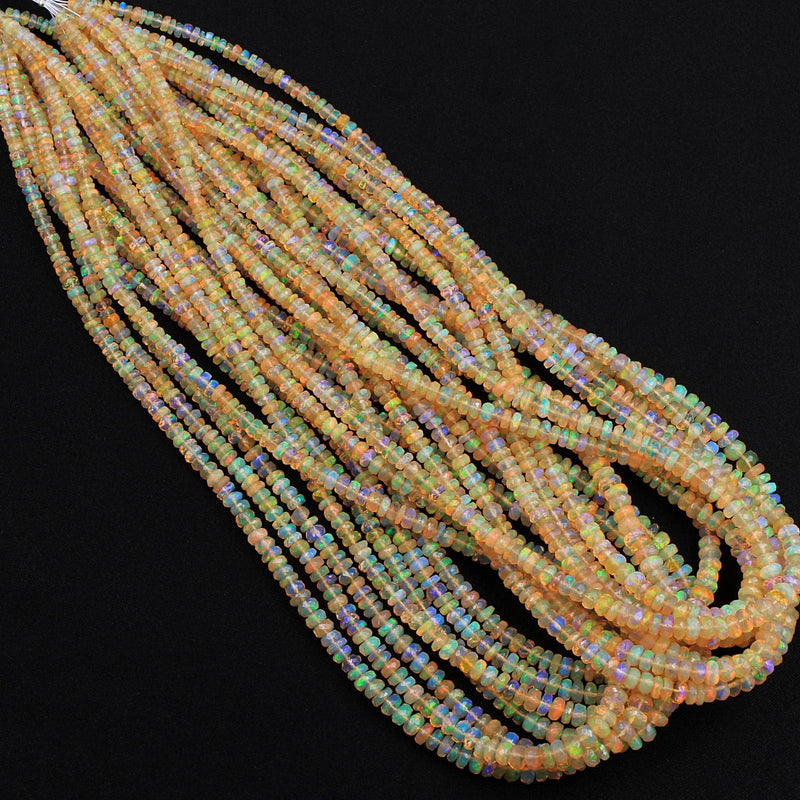 These opals are beautiful! I asked for expedited shipping for a custom order and they shipped immediately. Have purchased many times from this shop and their stones are beautiful! I will be back again! Thank you!
Stunning 😍
Perfect! Very beautiful, some of them dont fit in my elastic wire but Ill recicle the same one they came in.
Beautiful opal!
Beautiful opal rondelle beads. Very happy with purchase.
AAA Ethiopian Opal Faceted Rondelle Beads Graduating 3mm 5mm Super Flashy Fiery Rainbow Orange Yellow 17" Strand
Very beautiful. Incredible color!
Lots of fire, excellent!
I am an opal fanatic, and fairly picky...these exceeded my expectations!
Gorgeous myriad of rainbows
These beads are so beautiful, with each facet throwing a myriad of rainbows.
It looks like they are covered in pixie dust. Excellent service!
Love these Opals! Super flashy!
Perfect!
These are the most beautiful beads for the price...wow! So much fire and sparkle in every single bead.