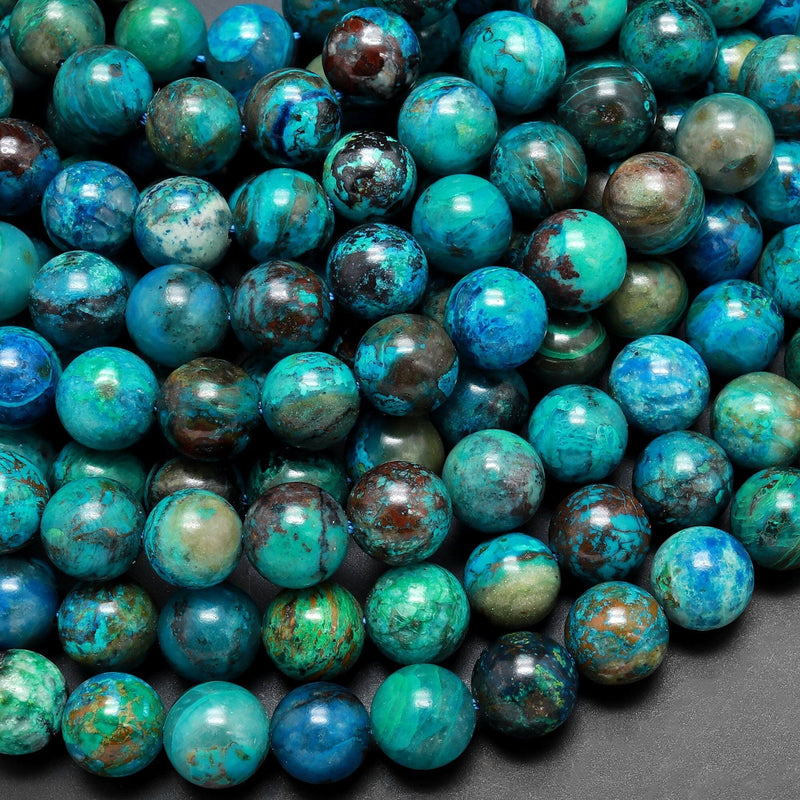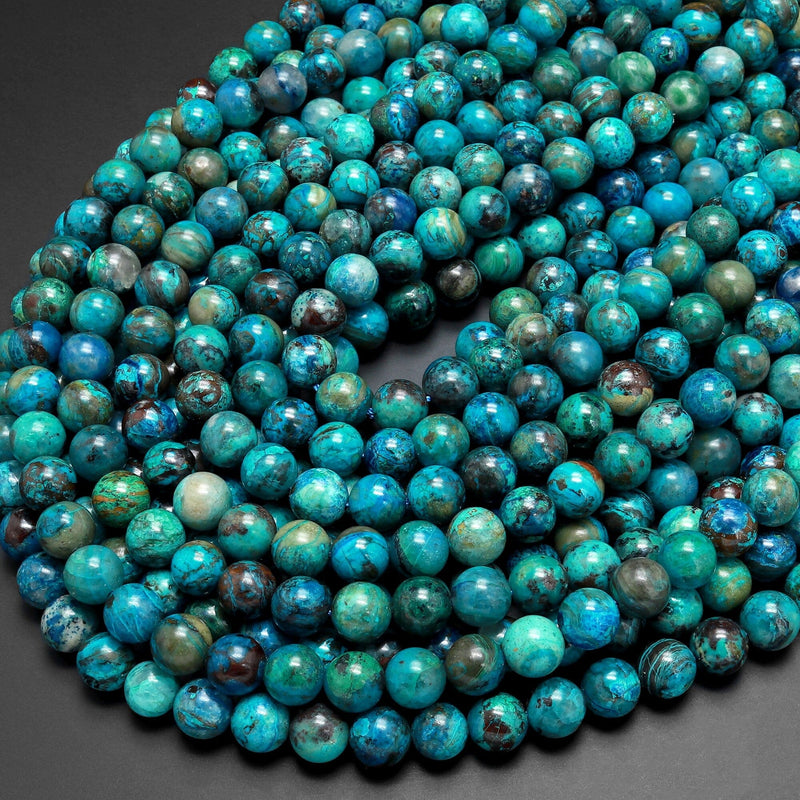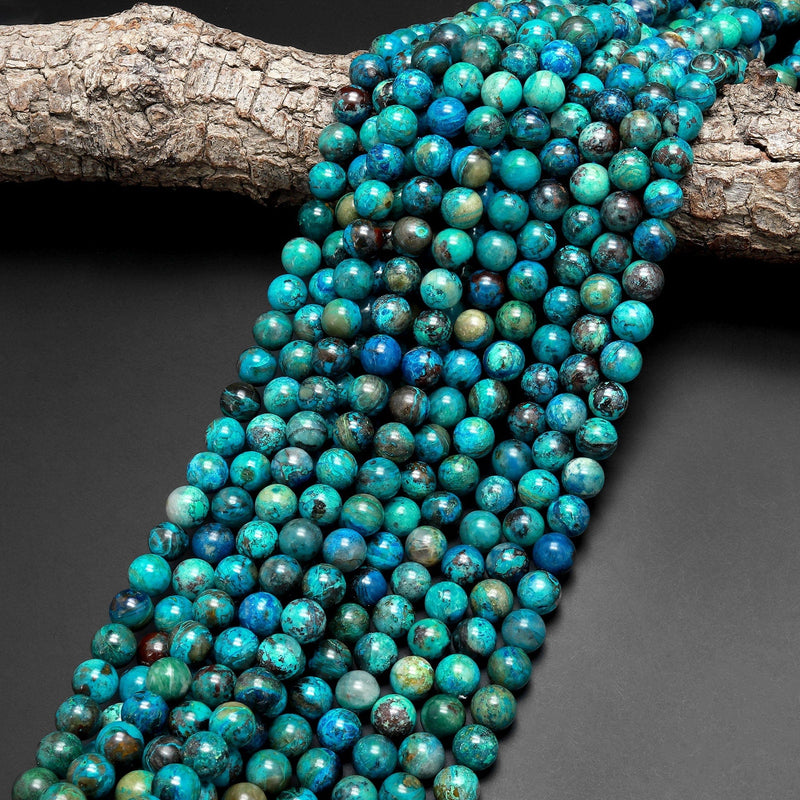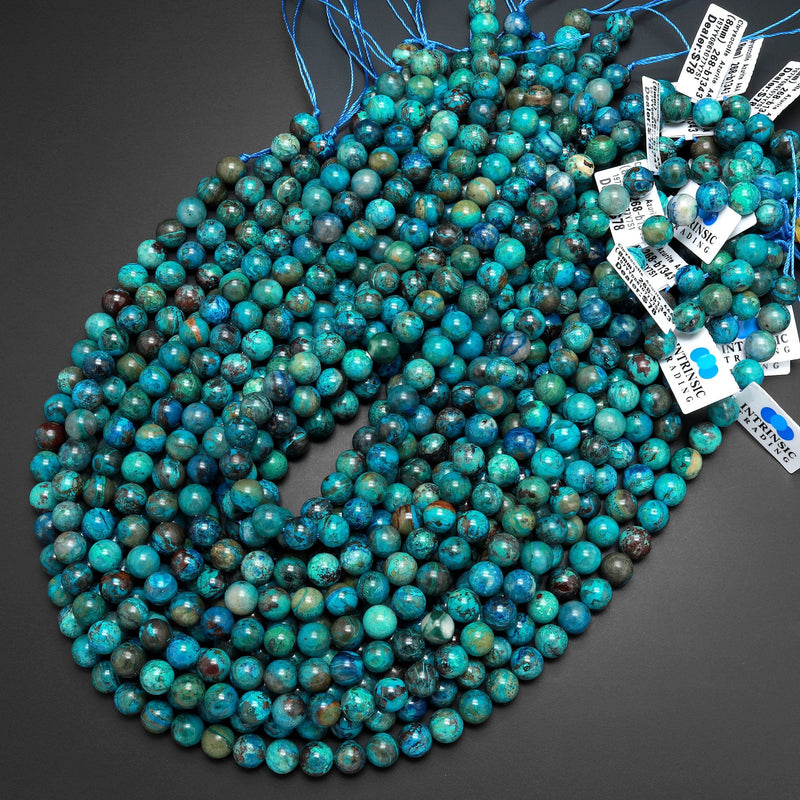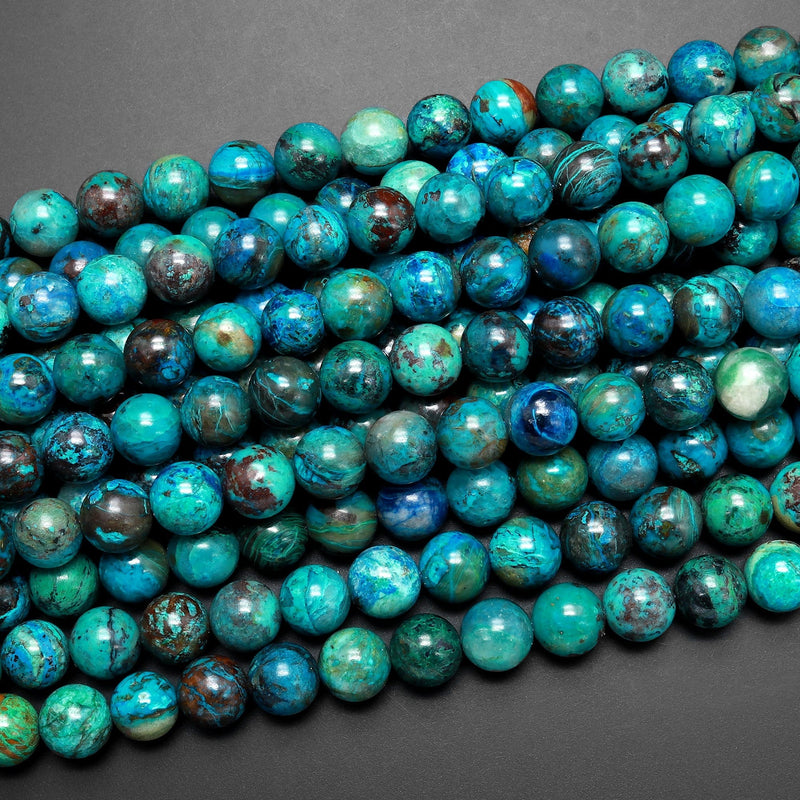 Stunning
It is so beautiful! I am thankful for cool yet amazing bead that my customers love!
Gorgeous stones
Beautiful, gorgeous stones. Very special. That being said, I really didn't need to purchase beads this expensive for my intended purpose & likely won't purchase any more of them. But I'm glad I splurged!
Very nice Azurite/Malachite/Chrysocolla 8mm rounds. My second order. They always come very quickly in mail. Thank you!!
Really love the colors in this strand. As shown in photos.