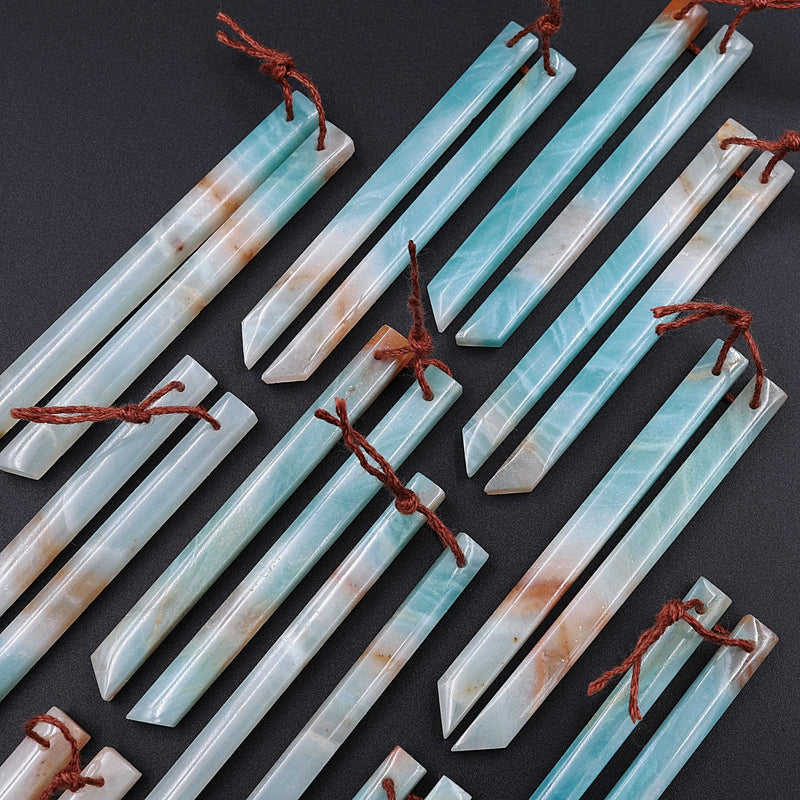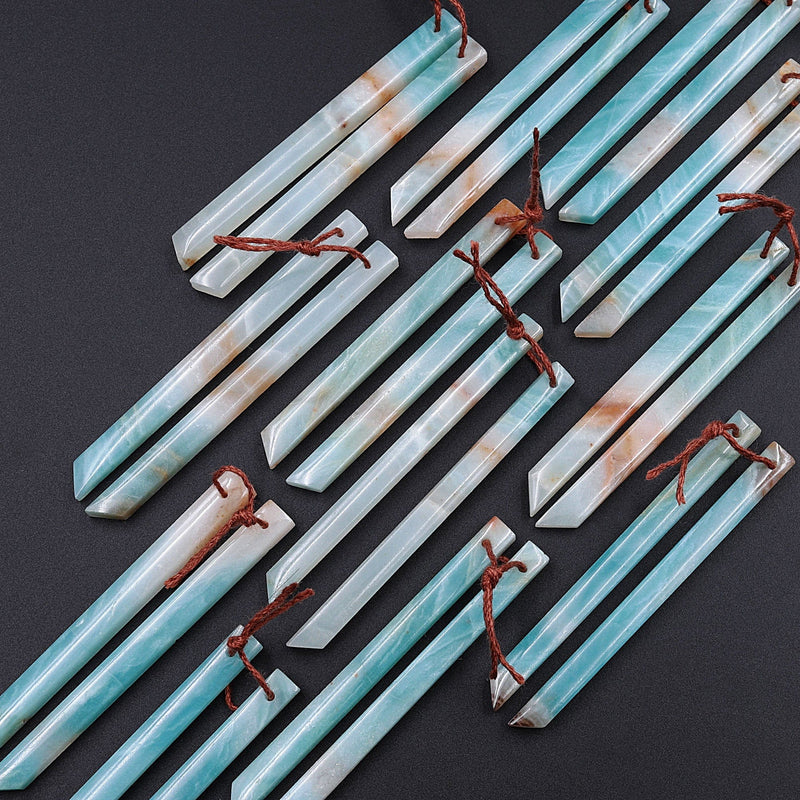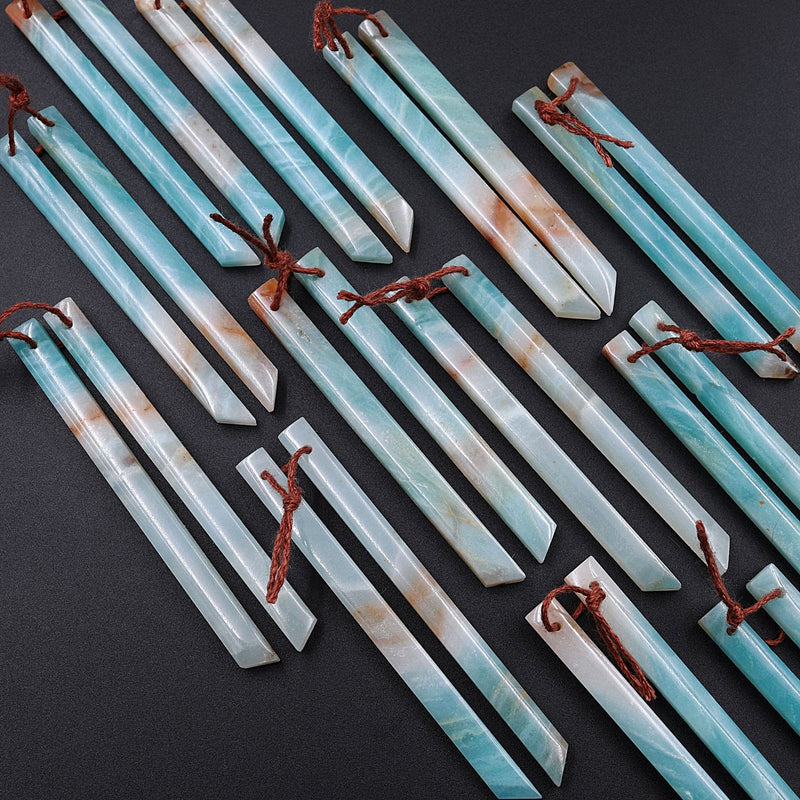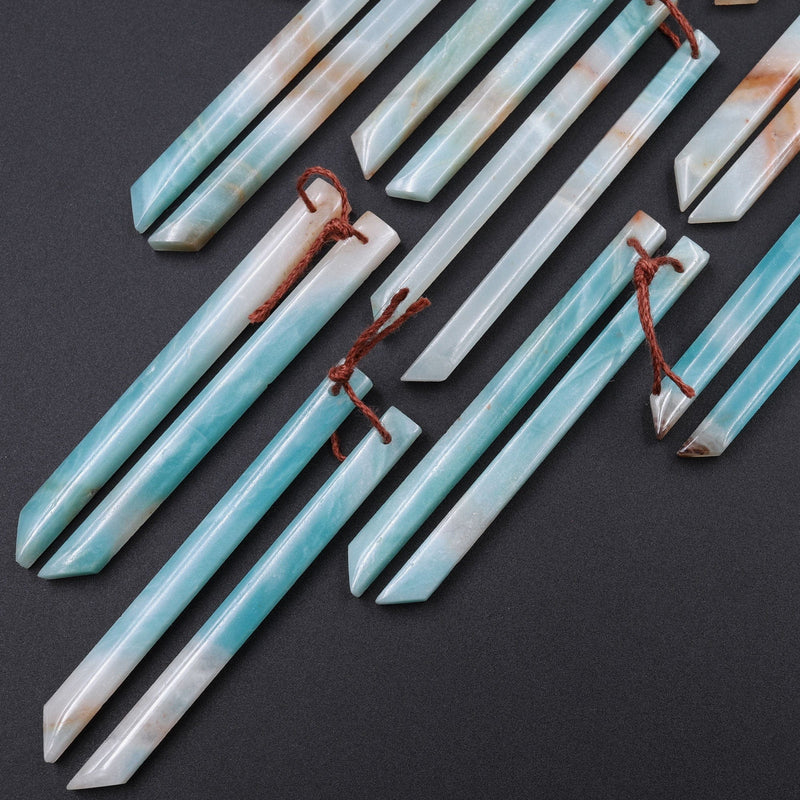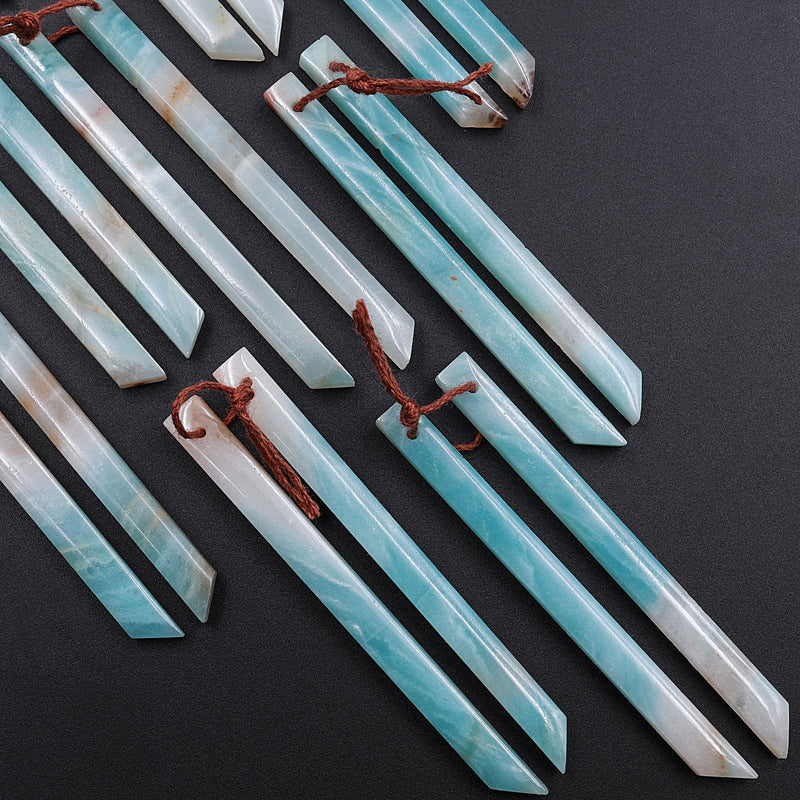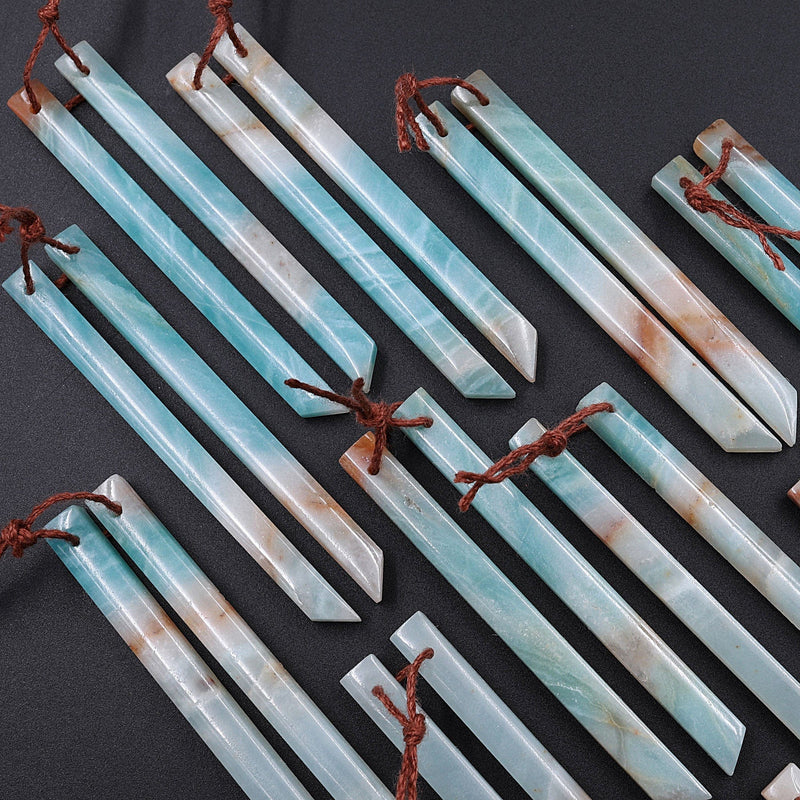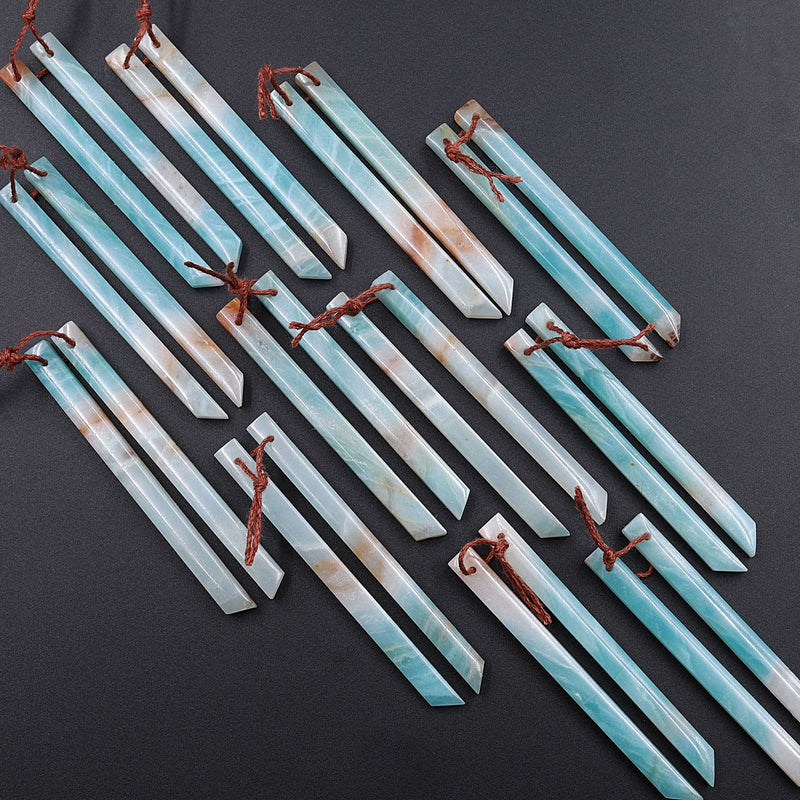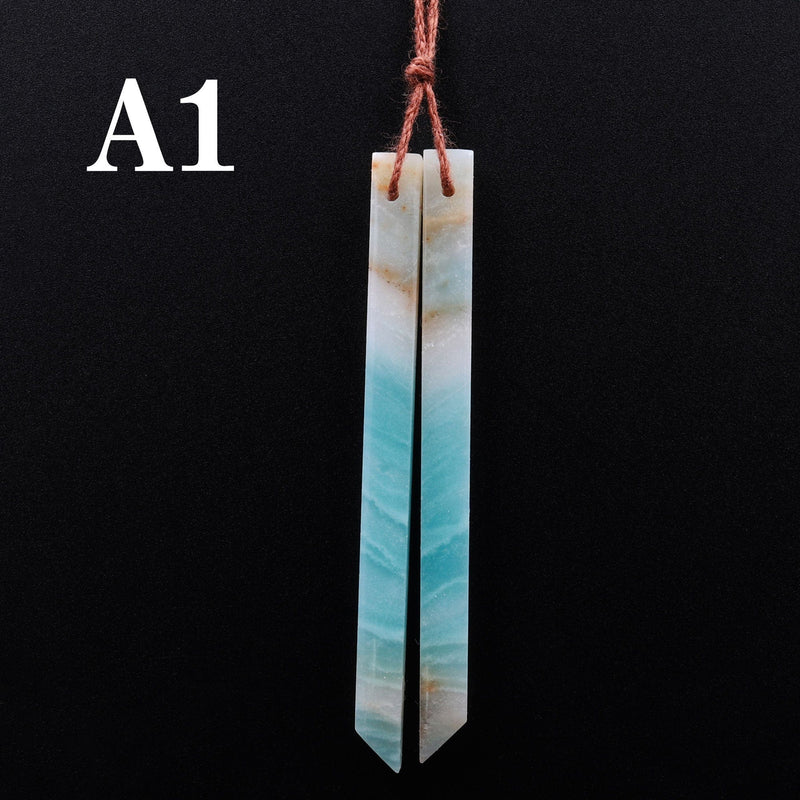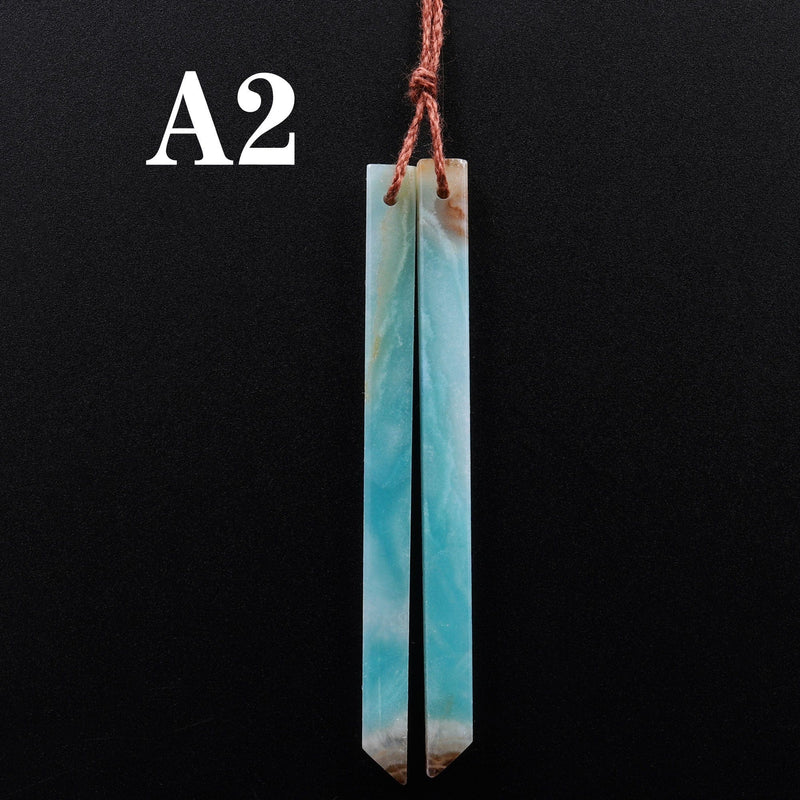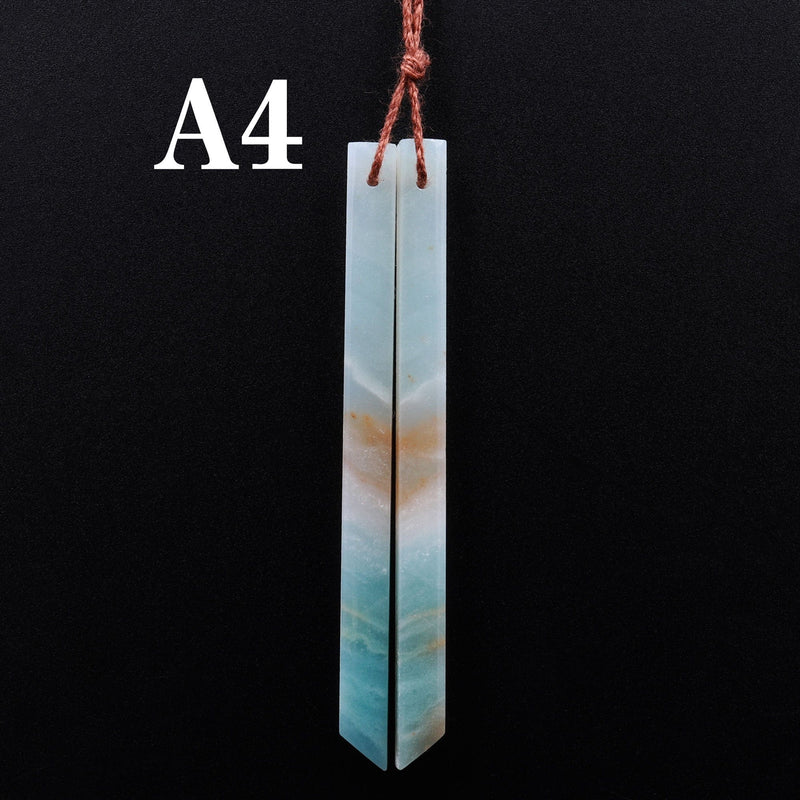 Lovely long shape. High quality beautiful, matched pair of stones for earrings. Great prices and fast shipping. I will order more in the future.
Excellent quality gemstones.
Love these beads! Will be buying again.
Excellent quality and color in this matched stone earring pair. Pictures and description are accurate. As always, I'm extremely happy with my purchase. Fast shipping.
very nice very beautiful ty
I have bought these several times and they are always beautiful!
Beautiful!
I always appreciate the fast shipping and the quality of the stones! I would like to see them more true to the sea-blue green color because some of the paler blue spikes end up in my order, but overall, they are gorgeous!
Lovely long narrow spikey beads!
Beautiful stones...I like how they're matched in sets of 2...shipping was sooner than expected