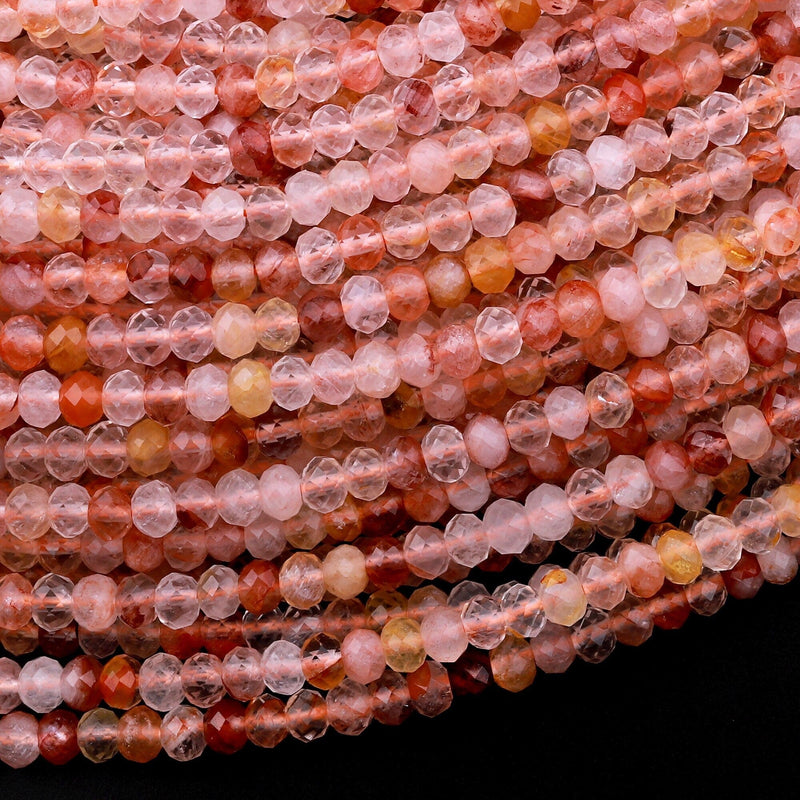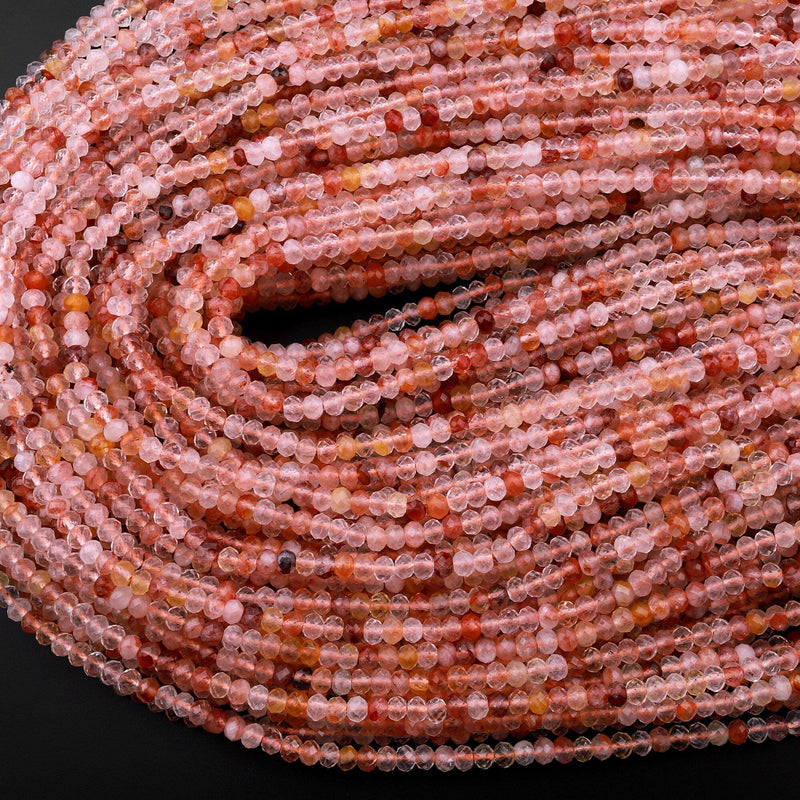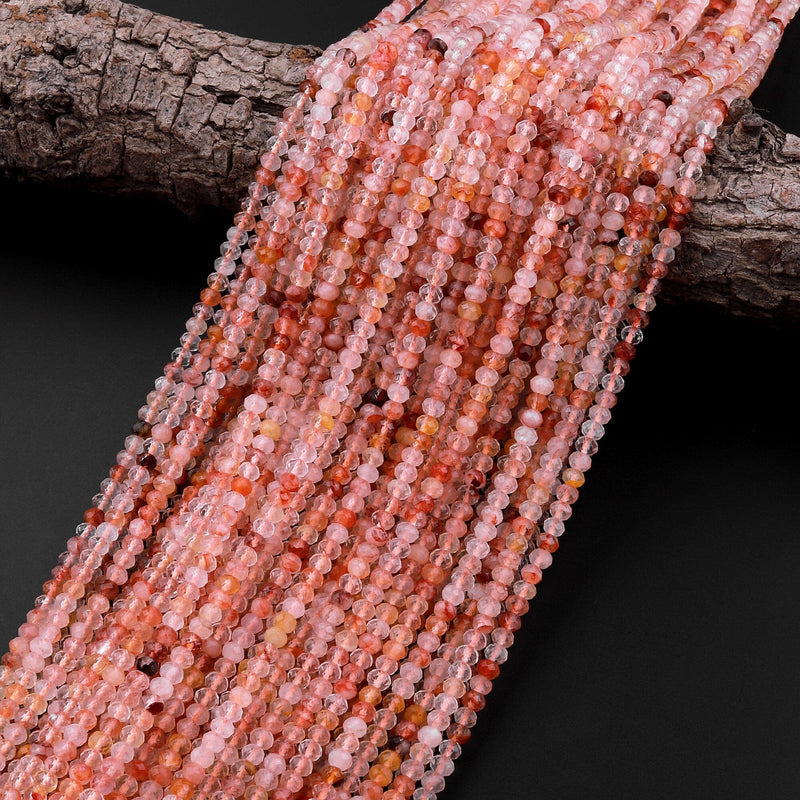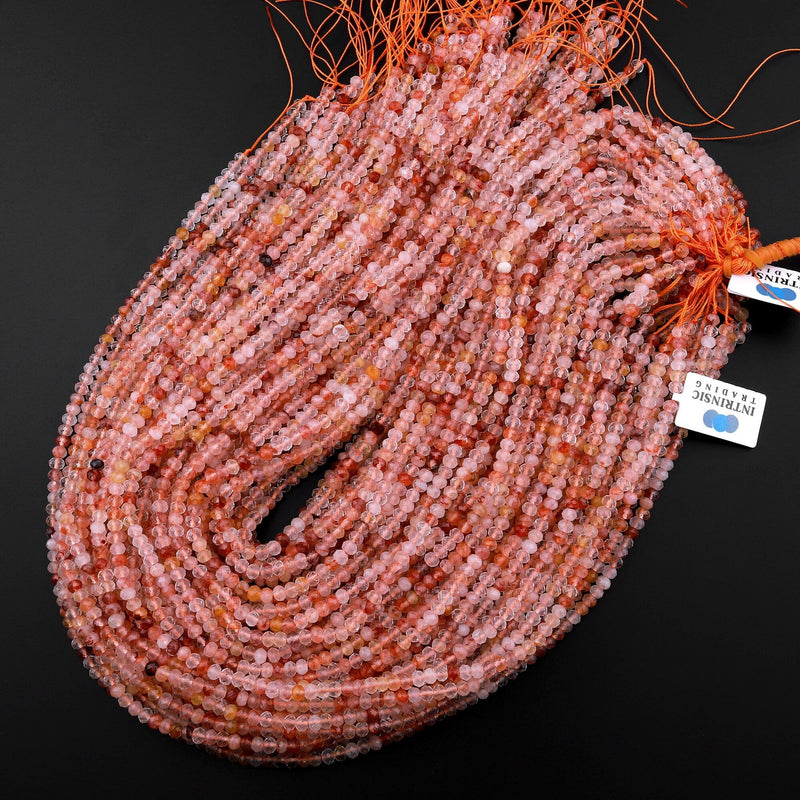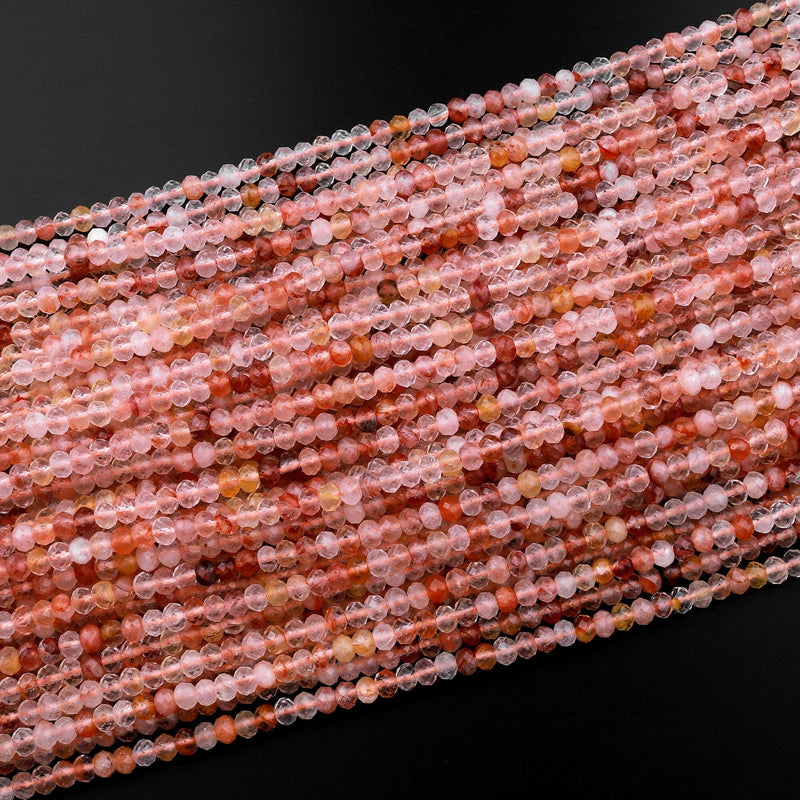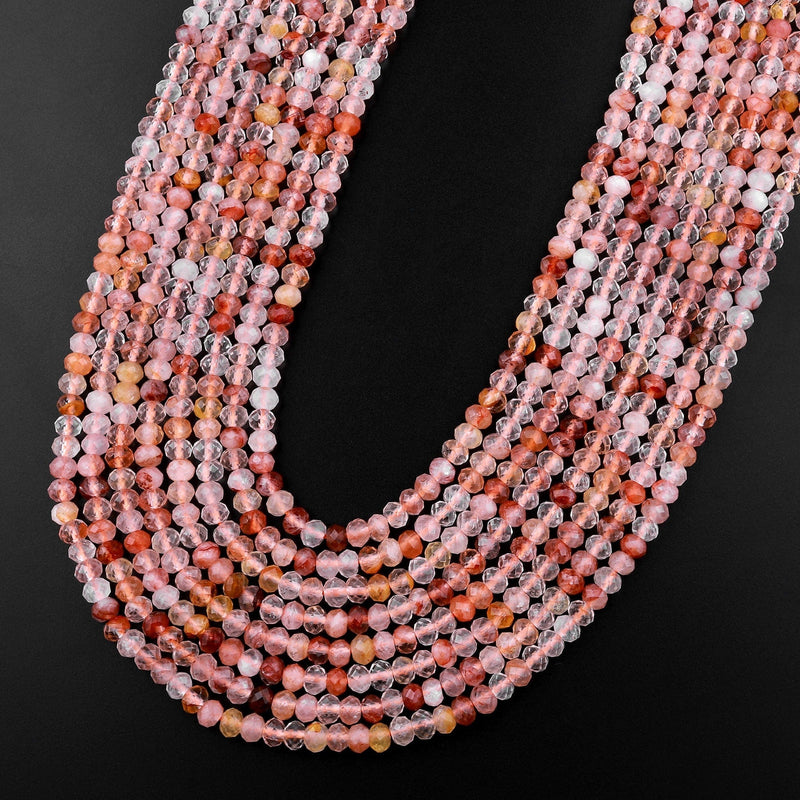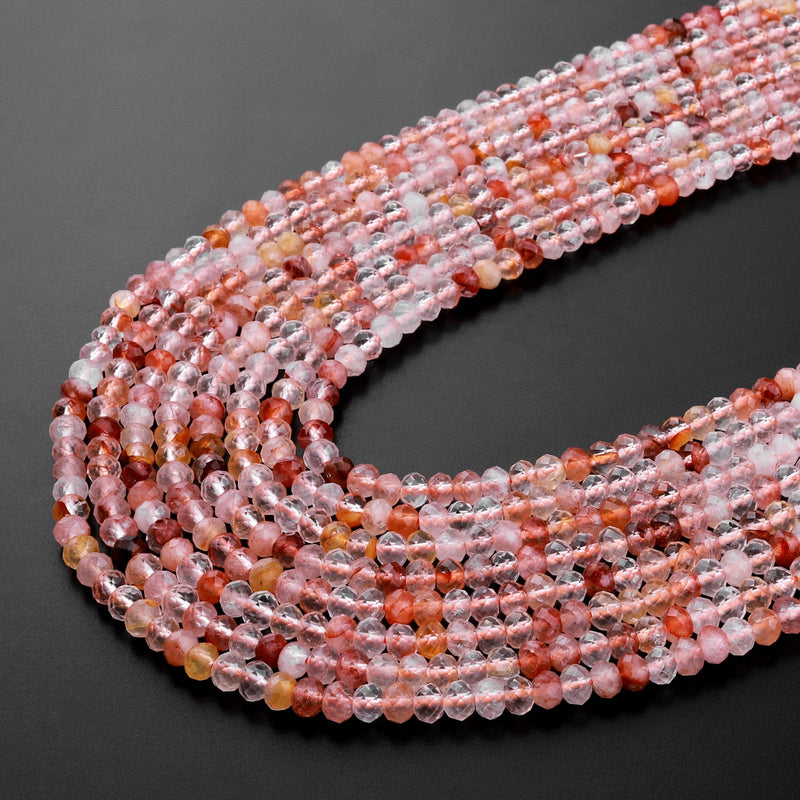 These are very pretty and I'm happy to have them. They look exactly as pictured, and a lot like very nice red botswana agate but with a lot more clear quartz stones in the mix.
I received this item in very good state, I simply love the beads! ;)
These are very sweet with beautiful apricot, peach, shell and melon colors. Just as pictured, with interesting rutilated character in many of them. I like them very much.