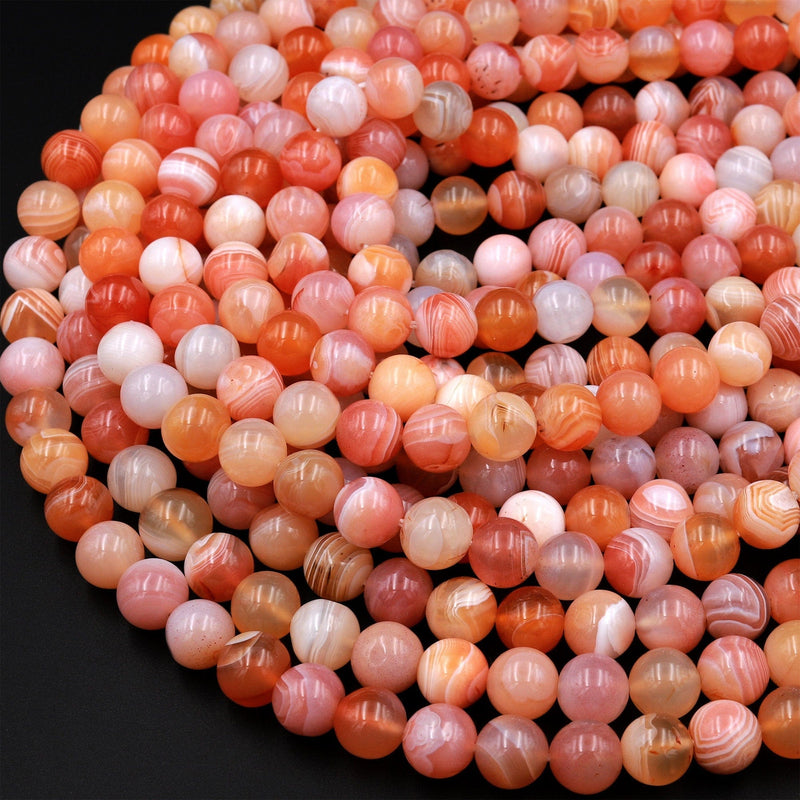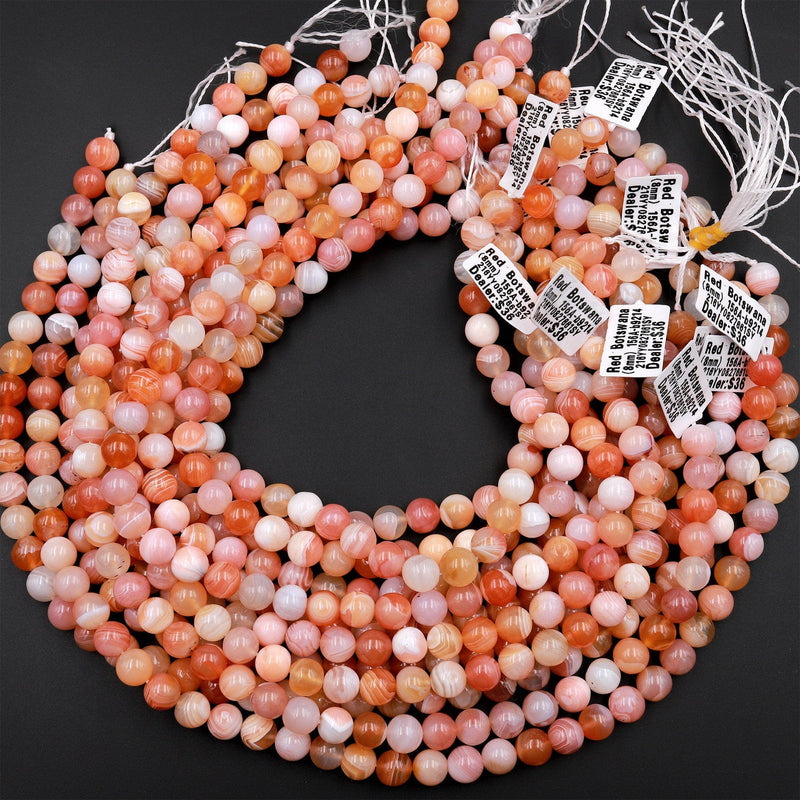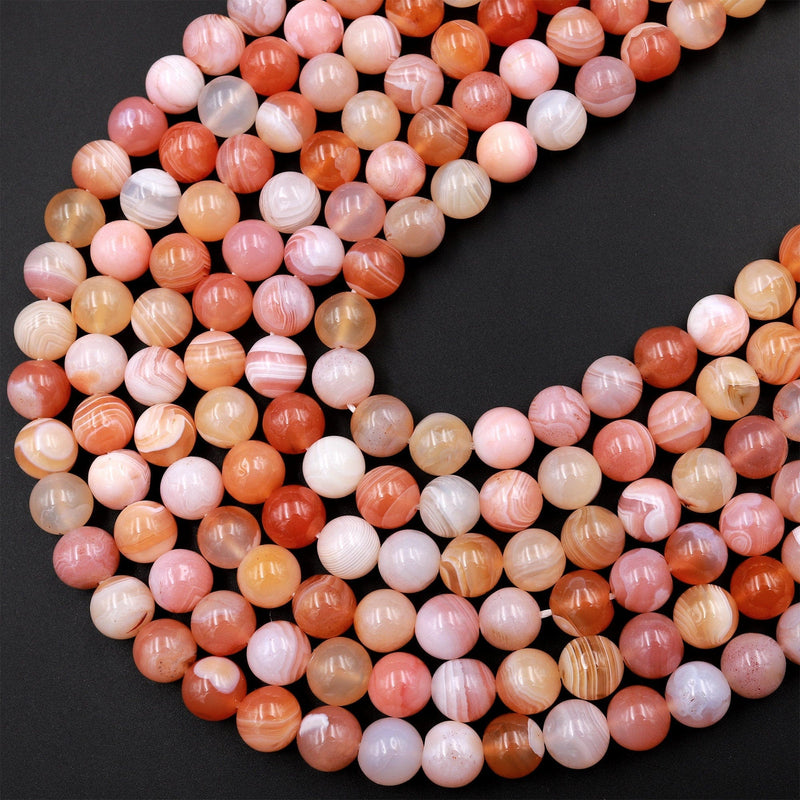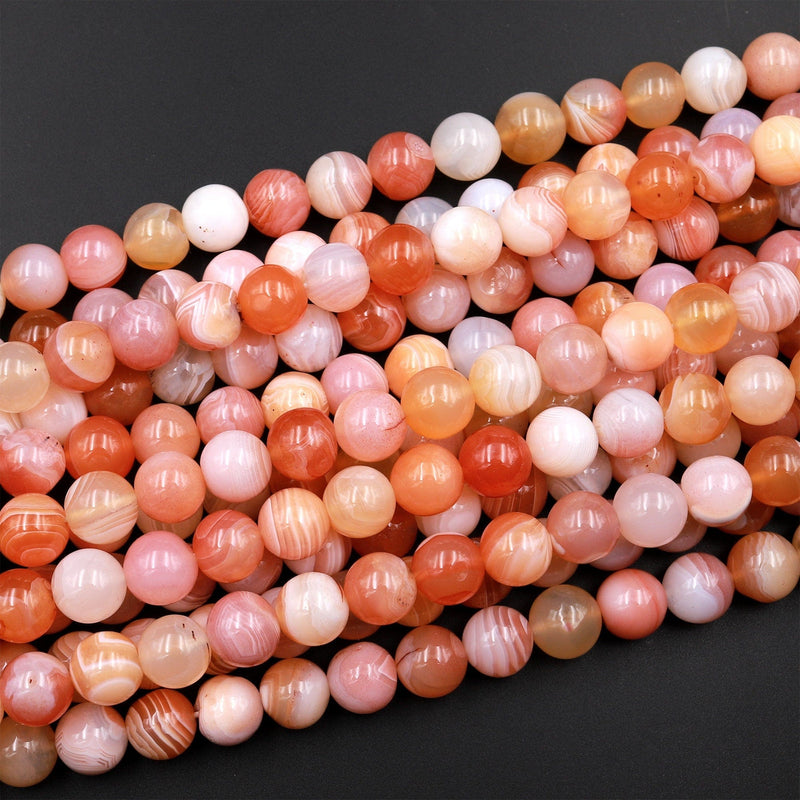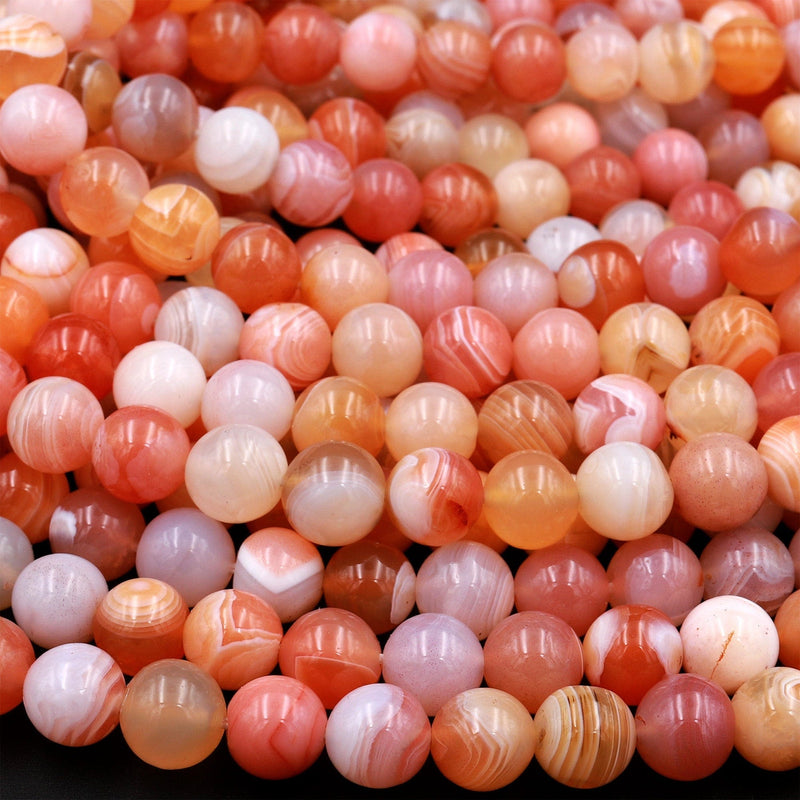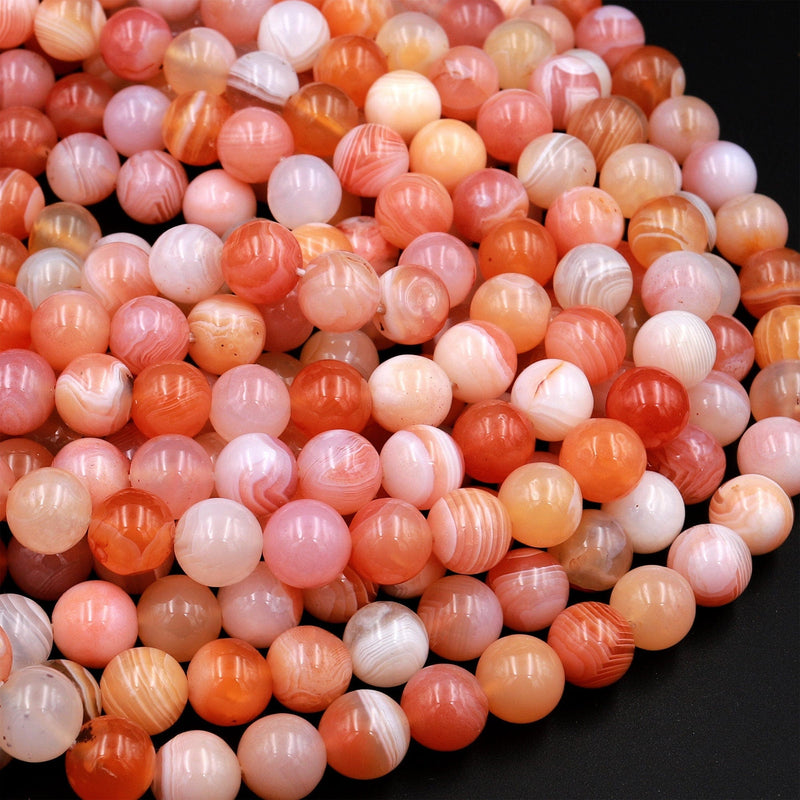 Sweet candy colors just as expected with this stone, which is not as available as it once was. This shop is the best for quality and consistency!
I love Botswana agate. These are fantastic stones. I can't wait to get the bracelet made.
Thanks
Solid vendor... fairly quick turnaround, good quality stones.
Lovely Natural Orange Red Botswana Agate 8mm. Odd sizes in this strand but it's ok.
Beautiful striped agate beads but smaller than 8mm. I'll take them anyway! So pretty.