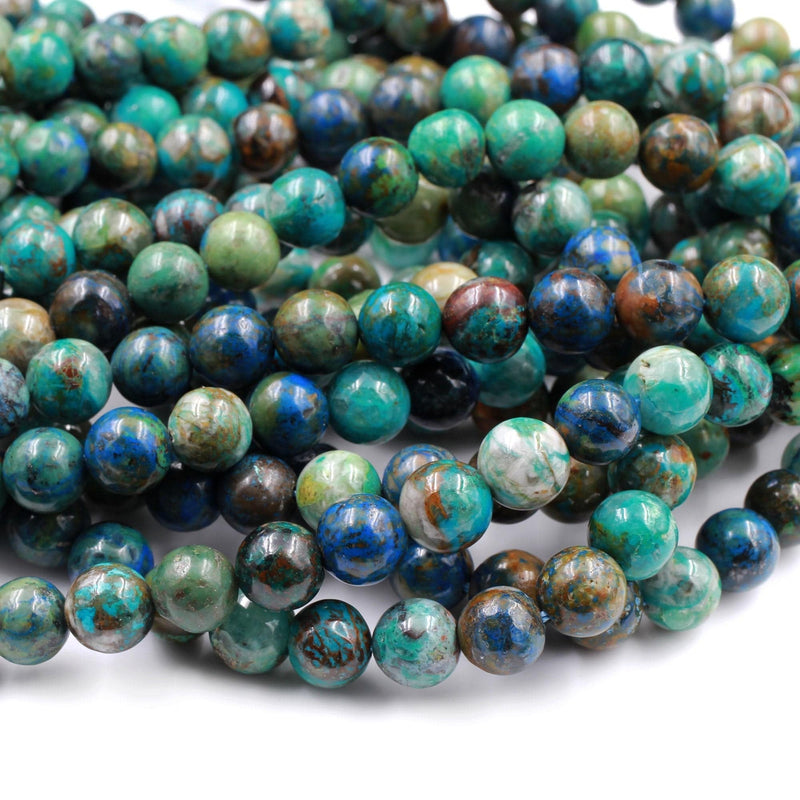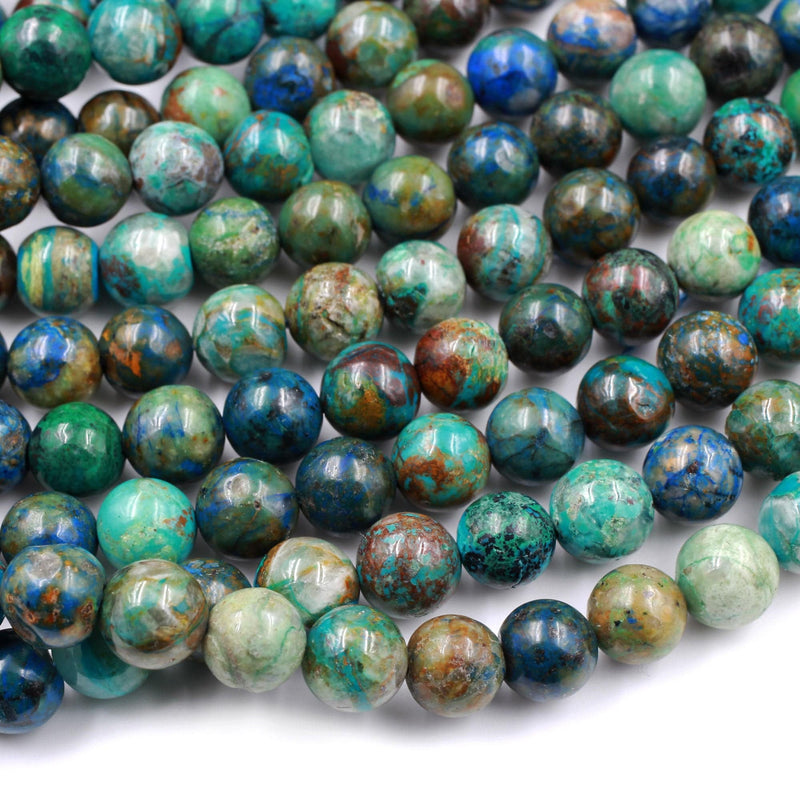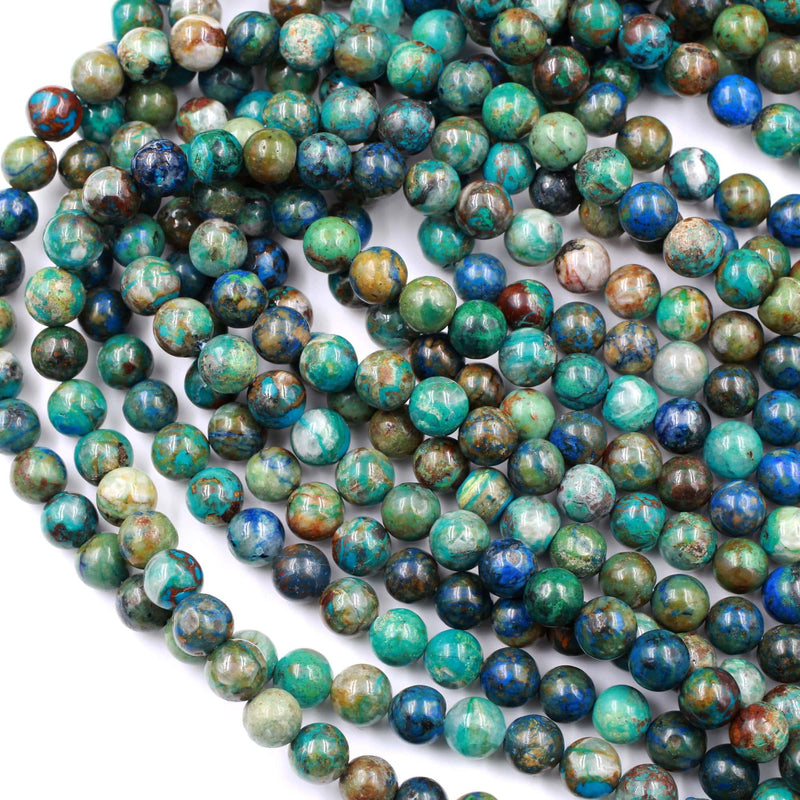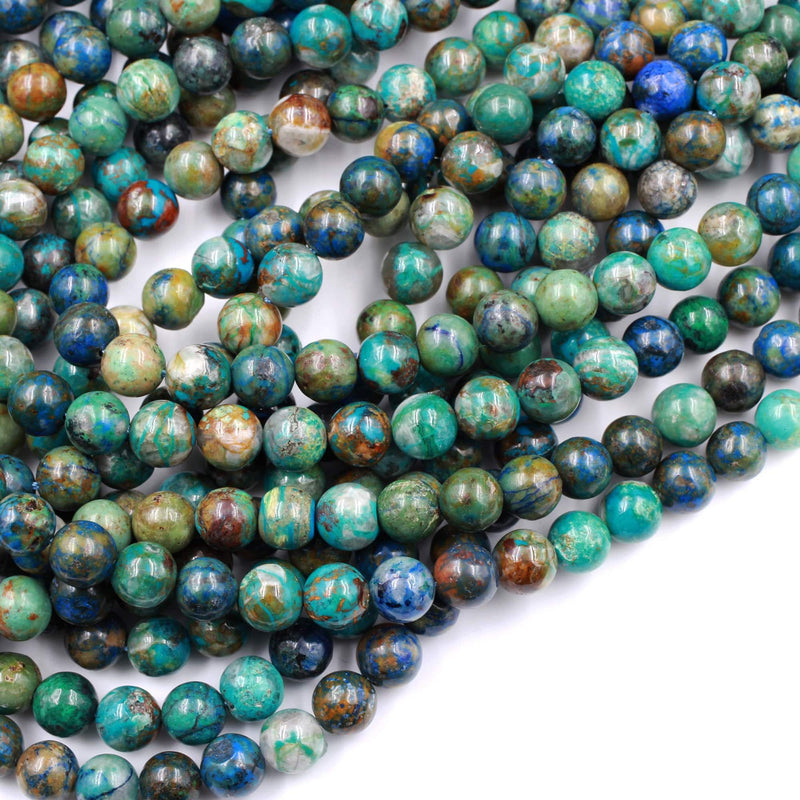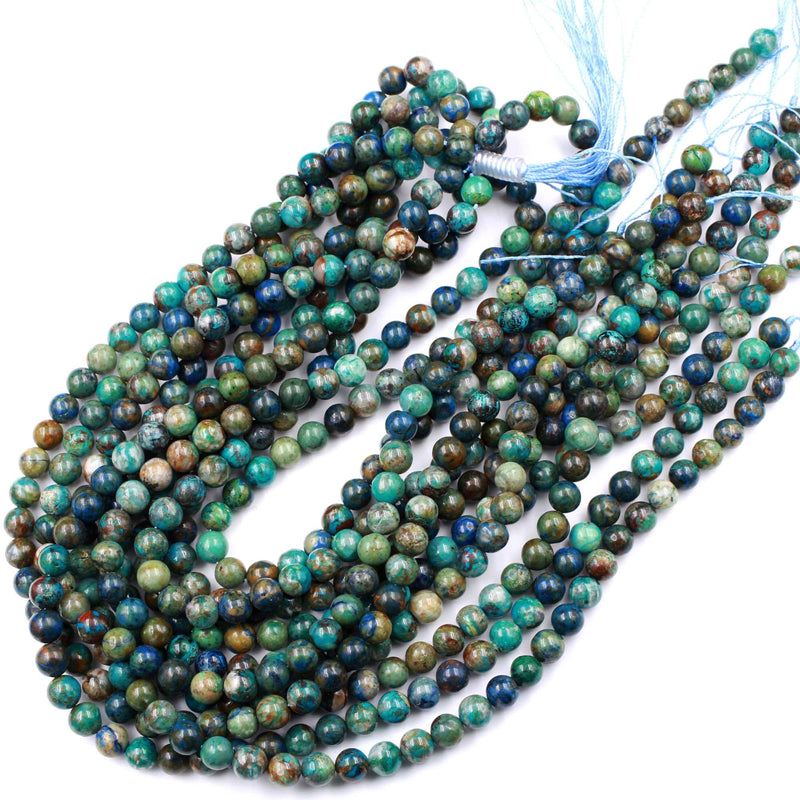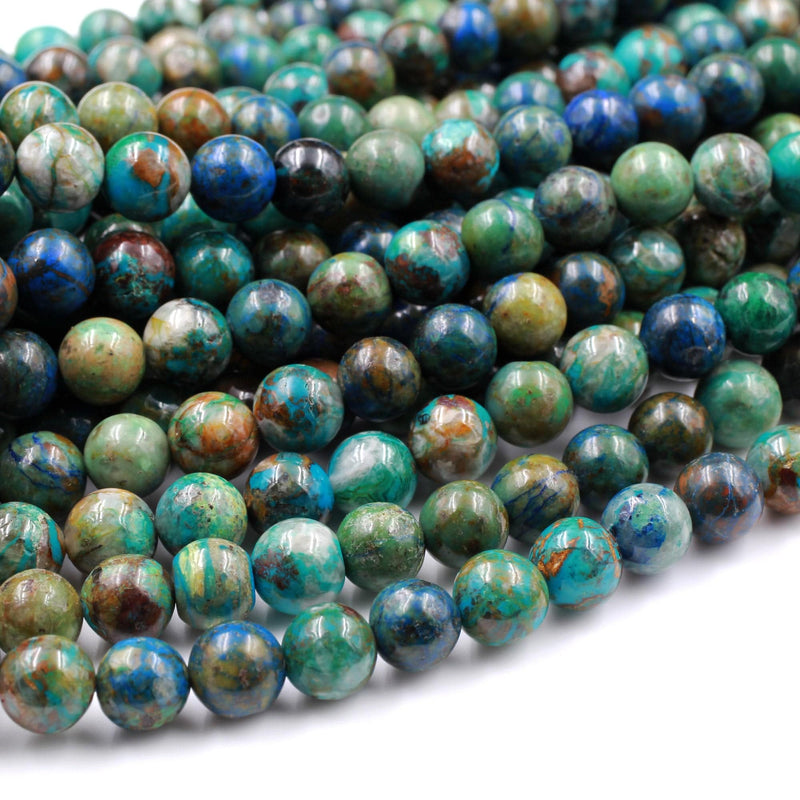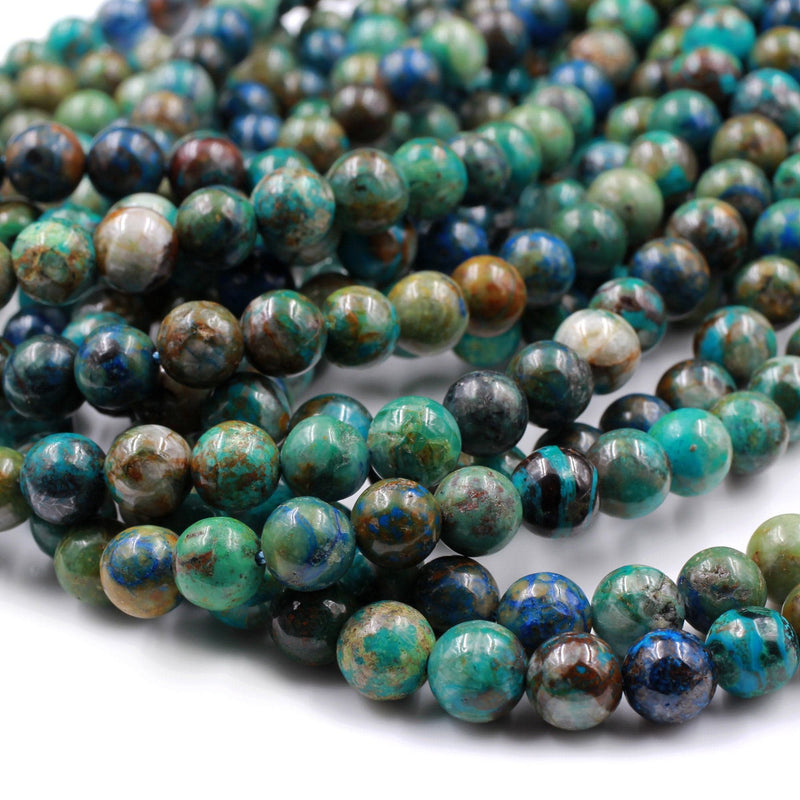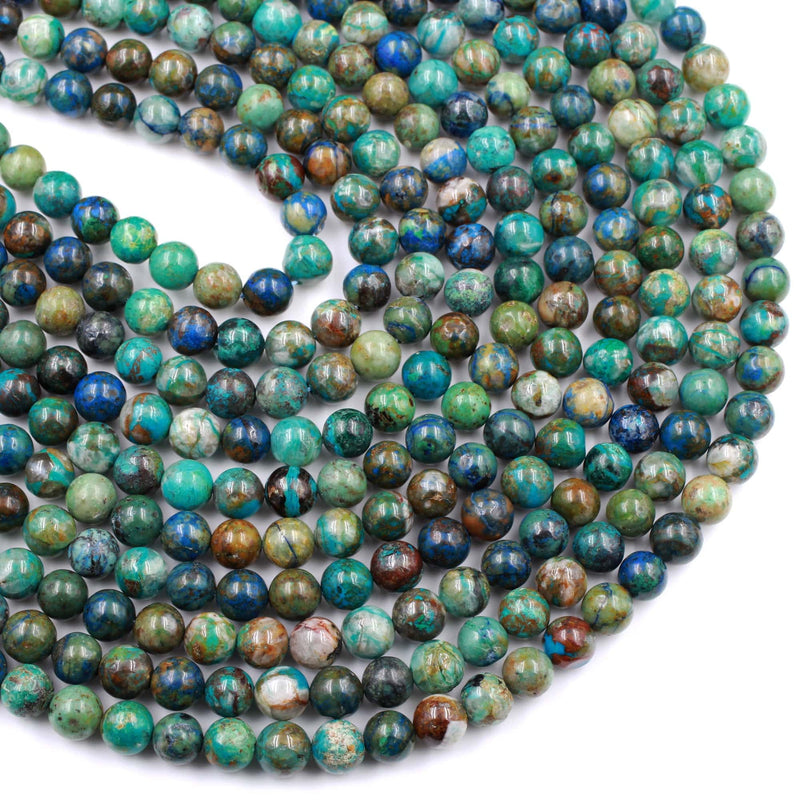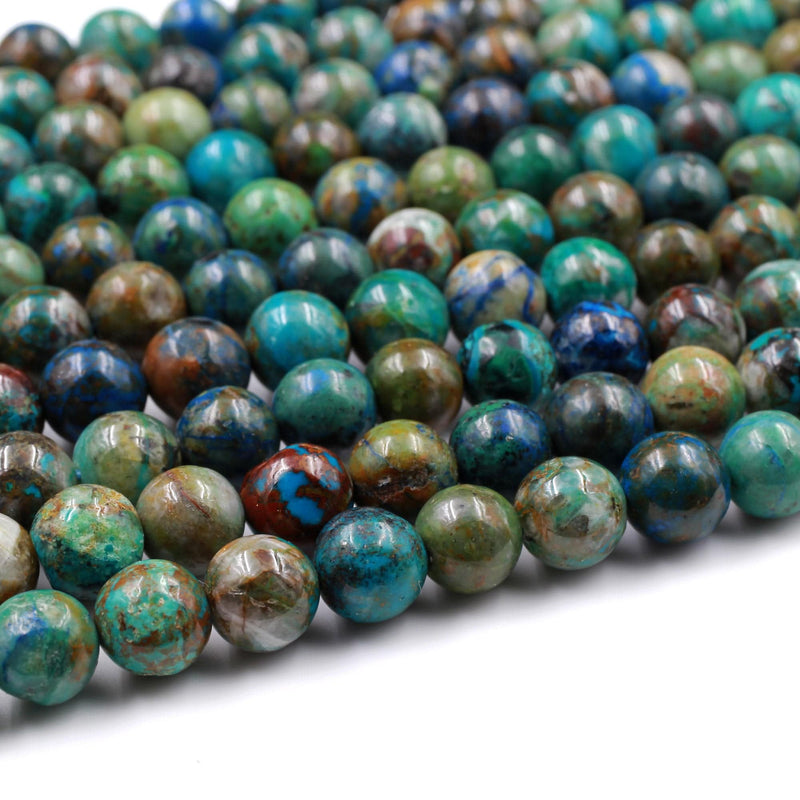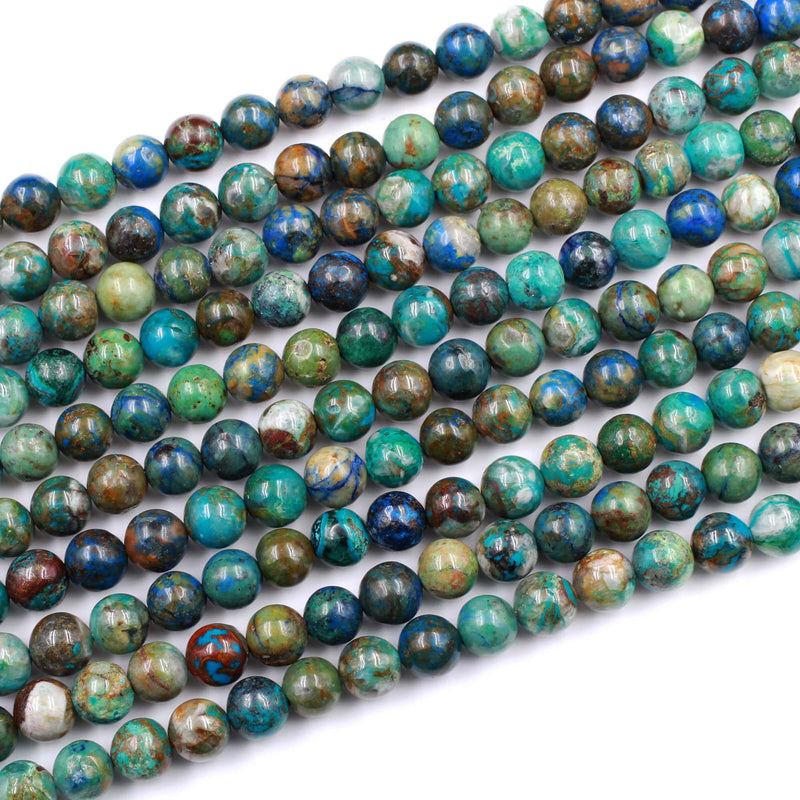 Sale
They are nice stones, but that being said...
They are nice stones, but that being said not exactly as I expected. The picture shows lots of greens and blues in the stones and the description says Blue azurite and green chrysocolla. The majority of the beads are drab coloring with a few more vibrant ones mixed in. Some of the beads have flat spots and when I compare their 8mm size to the others in my order, they seem more like 7mm. Also, I expected more weight to them like the other stones that I purchased, but they are very light comparatively. Buying online is always a risk, I just wish they looked more like the photographs.
These are beautiful beads! Thank-you!!
Correction about my other review!
My review about these beads was inaccurate because I was thinking about a different bead.
These beads DO look like the photo! They are absolutely amazing! You will LOVE them!
Love these beads
I love these beads, however, the photos on the site aren't very accurate. There are threads of blue that weave throughout the other colors that tend to be a light aqua instead of the deeper blue the photo shows. This shouldn't keep you from ordering them because they are great, just keep on open mind. You can always send them back if you don't like them as long as you don't cut the strand.