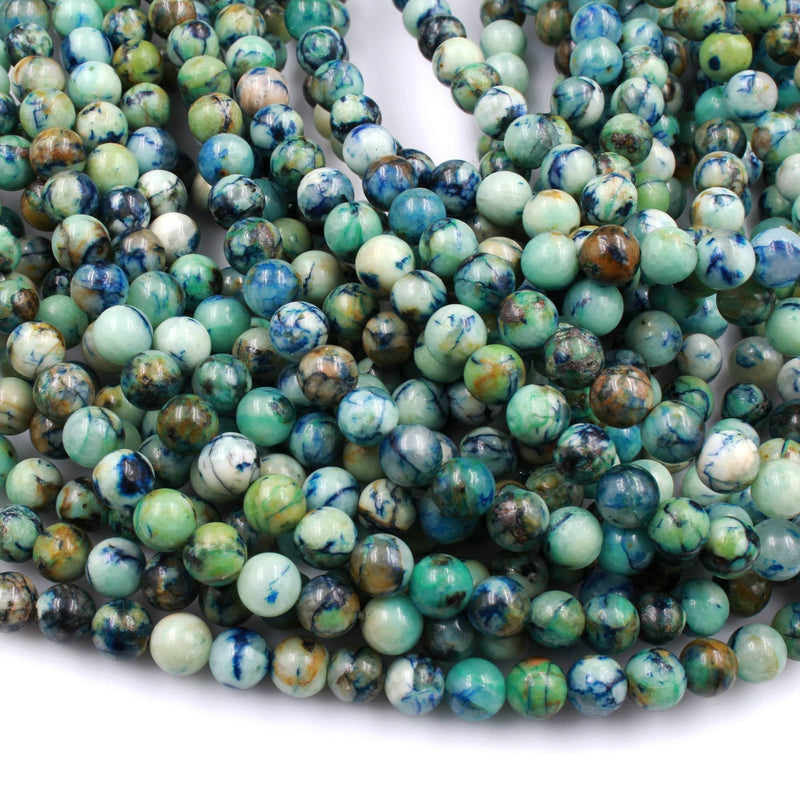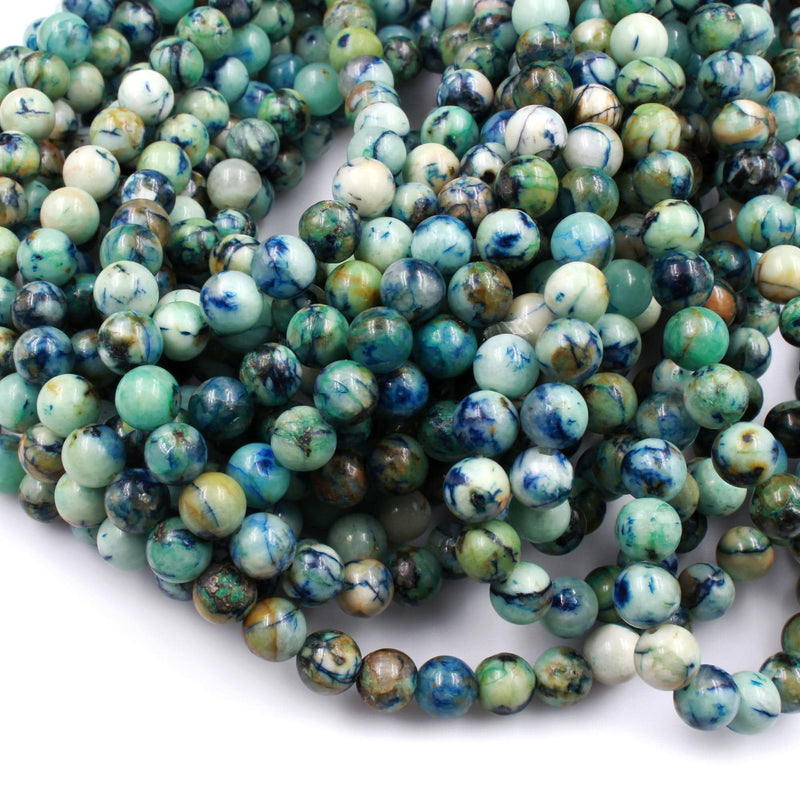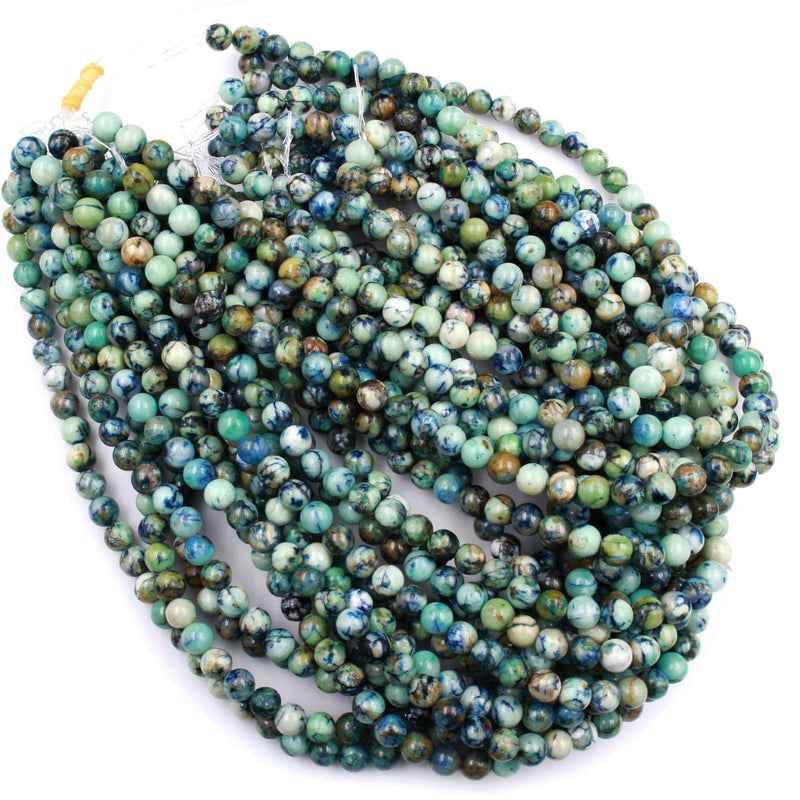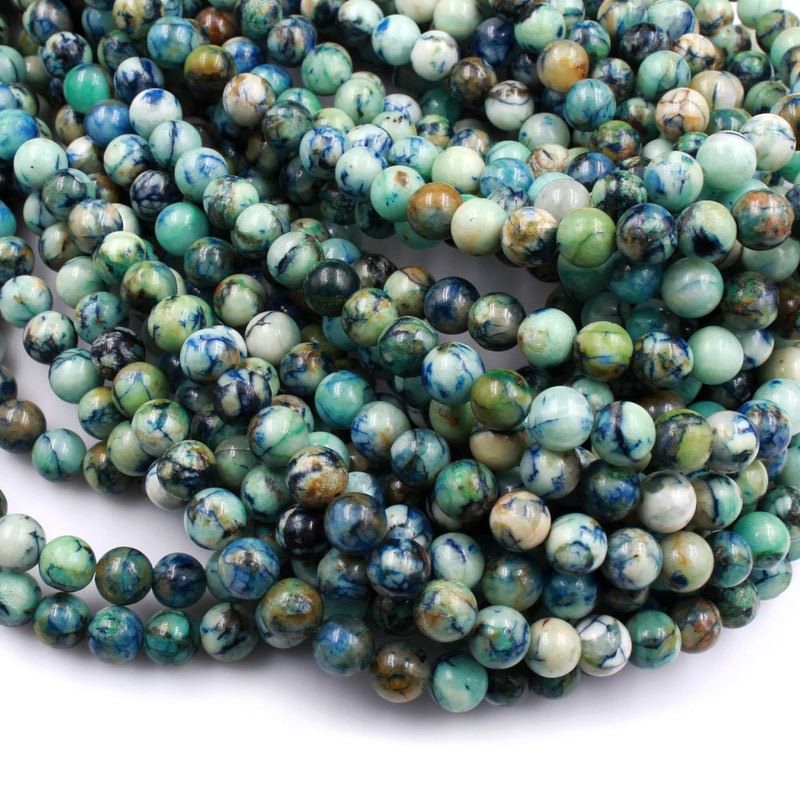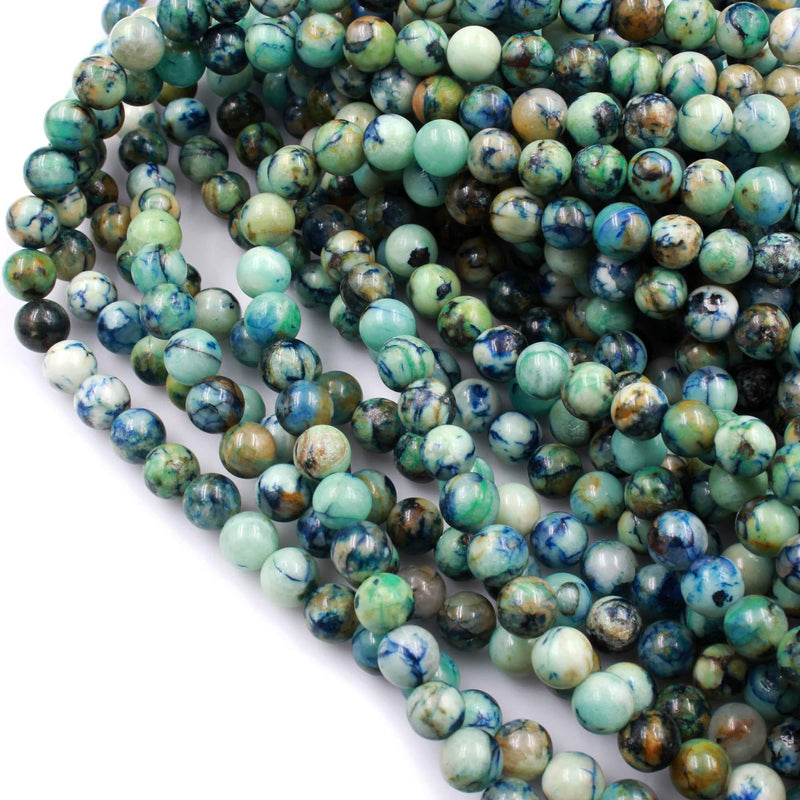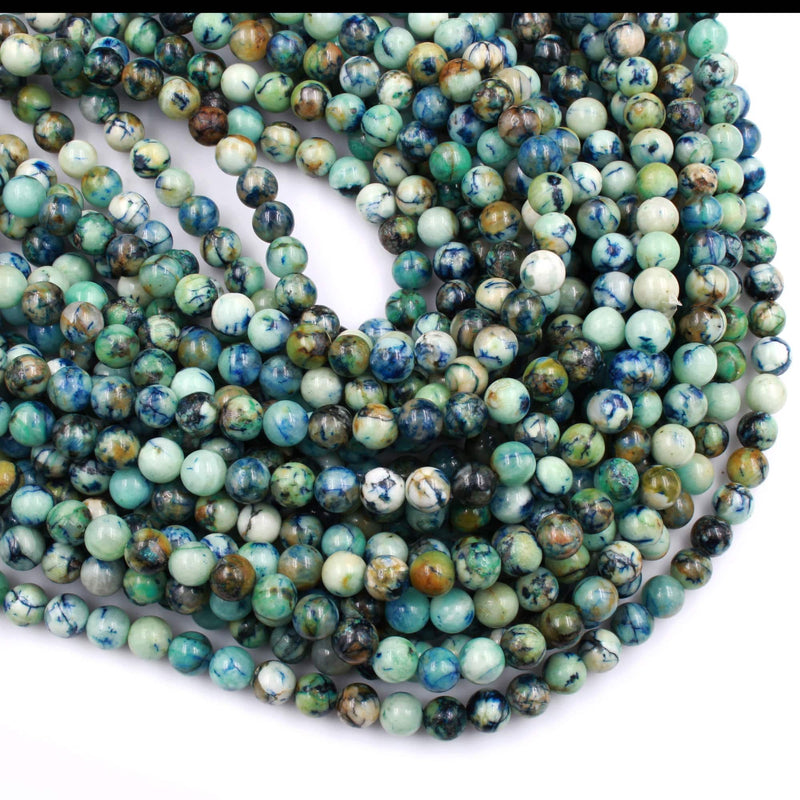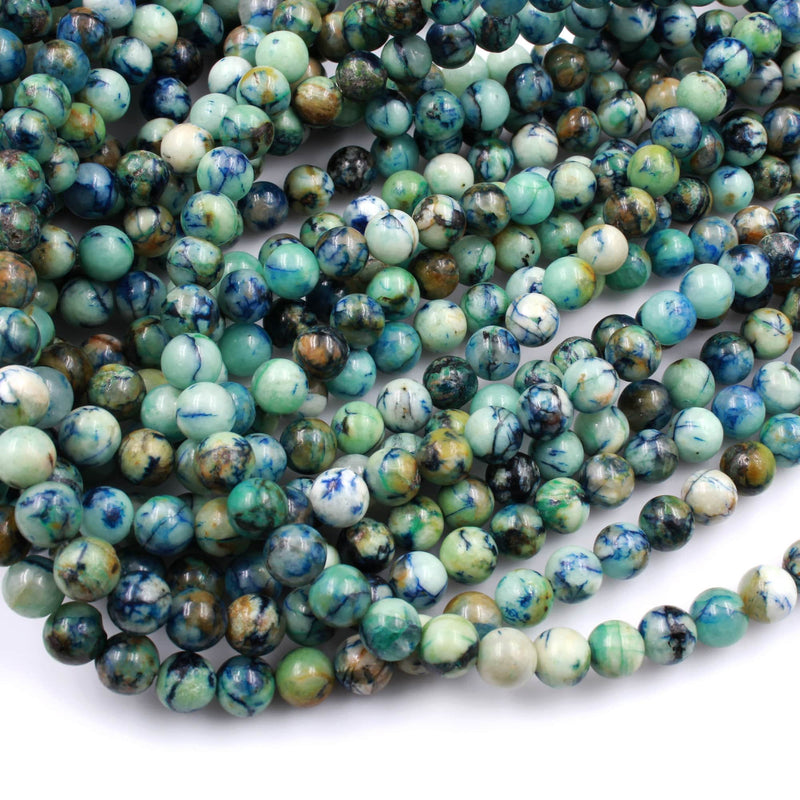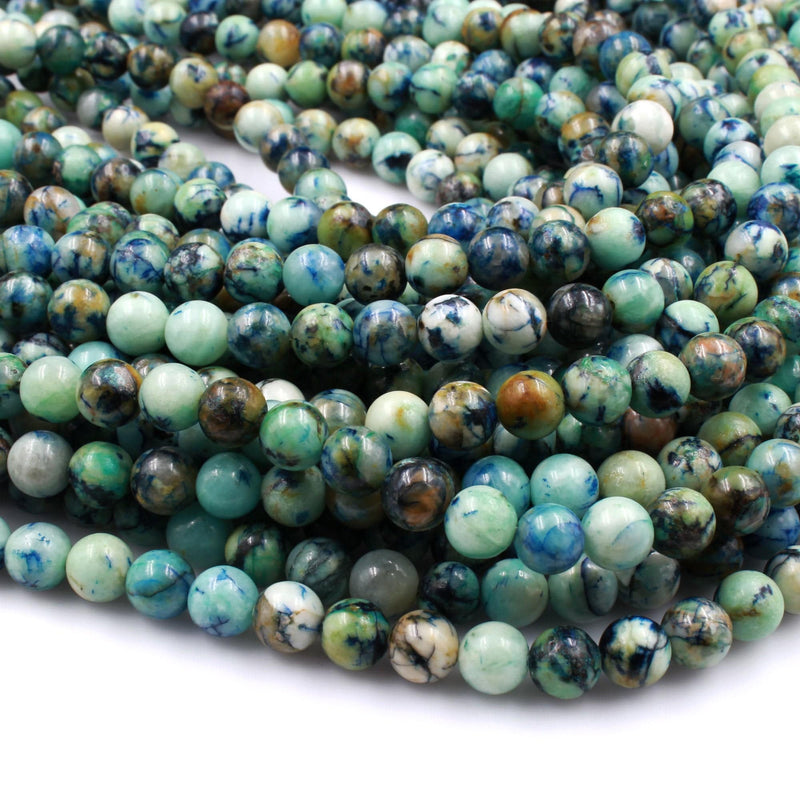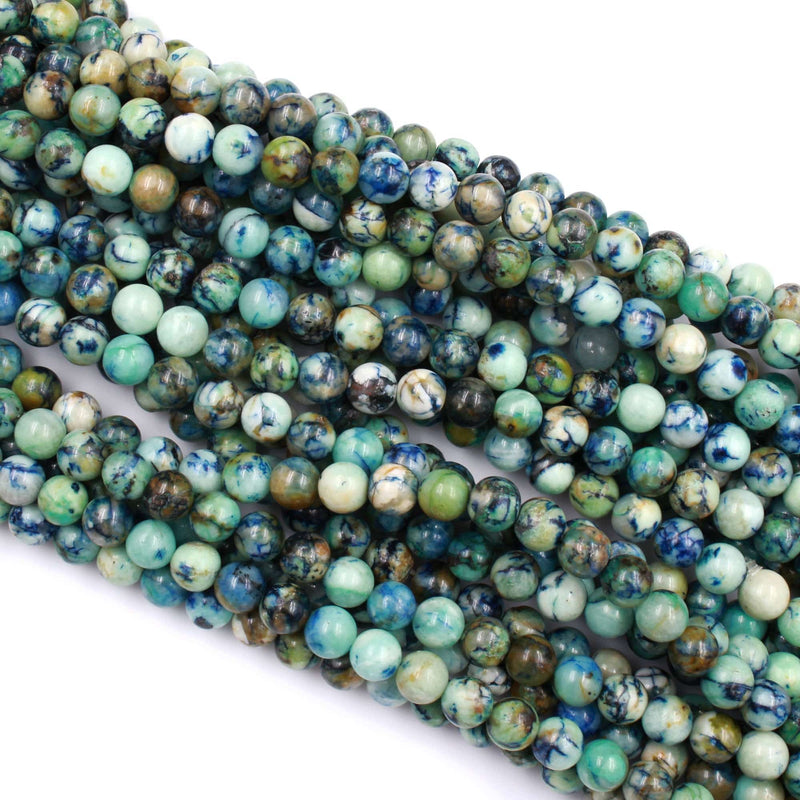 Sale
Love the blue veining throughout the strand—very pretty
These beads fit perfectly into one of my projects and were just what I needed. Thank you for another wonderful purchase!
Beautiful & Rare, Natural Chrysocolla w/Azurite Rounds. They look like little planet Earths :)
gorgeous beads, thanks so much
Nice stones, just as expected.
I am very happy with this purchase. The color of the stones are amazing, and the combination of the colors I've never seen before. I will definitely be buying more of these, and I know they will make a beautiful necklace or several bracelets.
Beads are great quality, better than from other shops! This was my favorite out of my order, absolutely beautiful! Can't wait to use it. First time customer with them, but will definitely be purchasing other stone beads here soon! Thanks!!
These beads are gorgeous. A lot of Azurite in them.
lovely interesting busy patterns in blue and green
This stone is very interesting with such busy patterns that is dazzling ! The only thing I am a little disappointed is that I spent lots of time to remove the tiny bumpy glues (looks like glue, I don't know) on the surfaces of quite a few beads. But overall, this is a very impressive beautiful stone if your design is not precision-demanding and don't care about those bumpy dots that makes the beads look a little bit off-round.