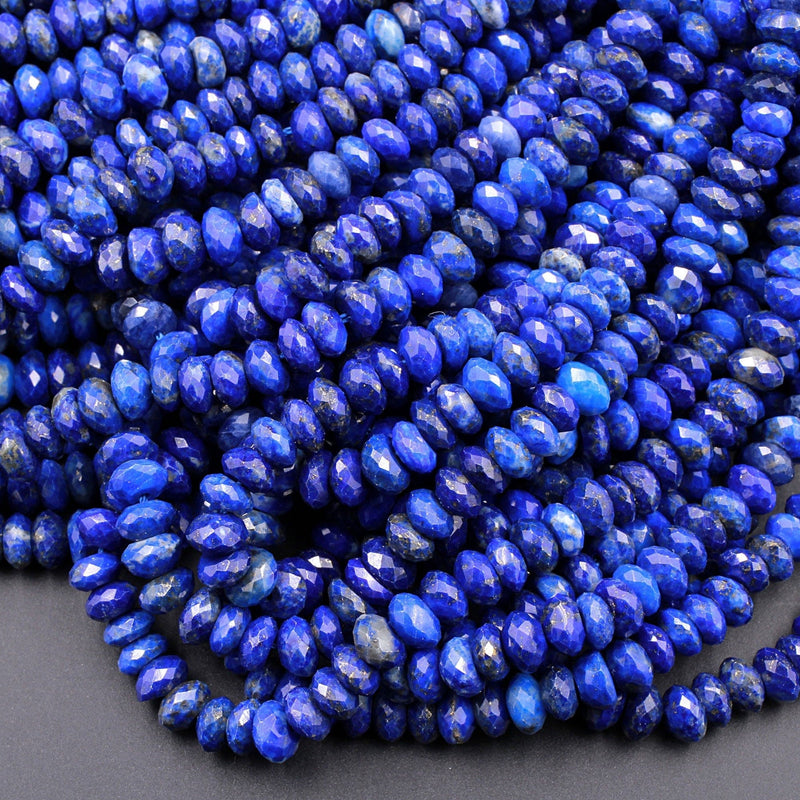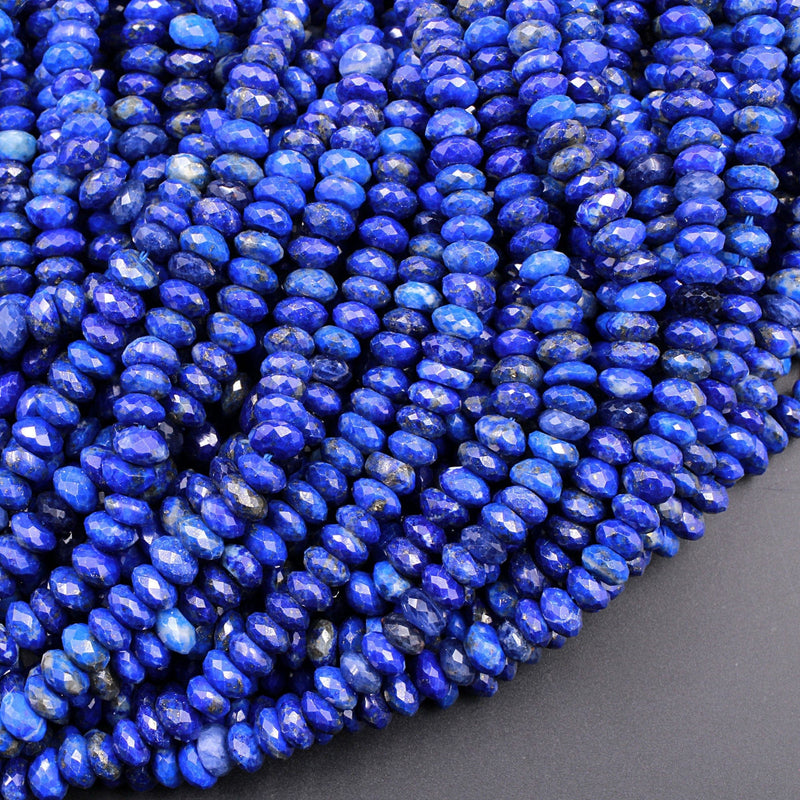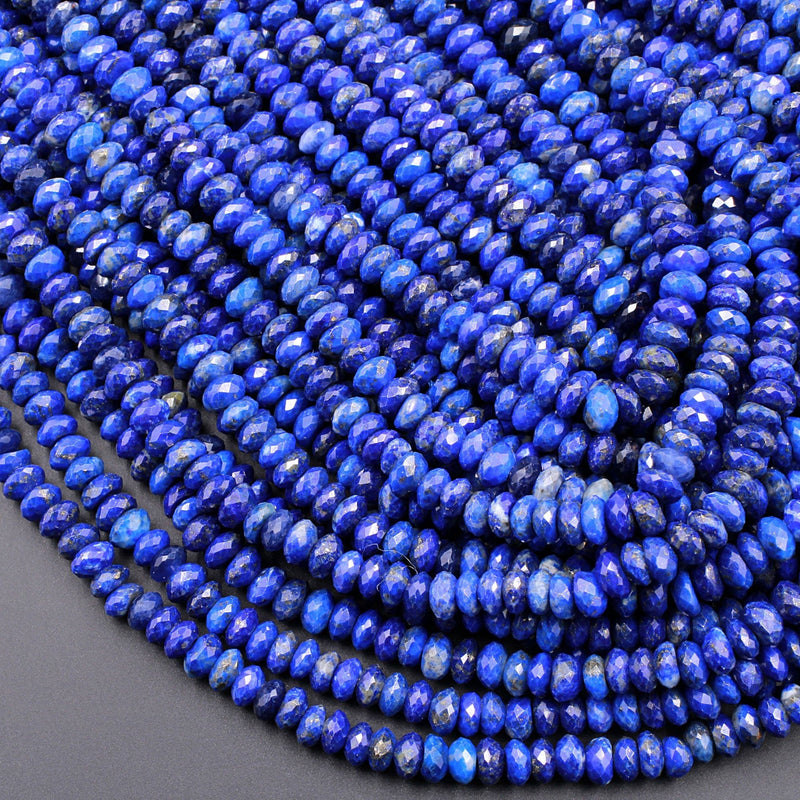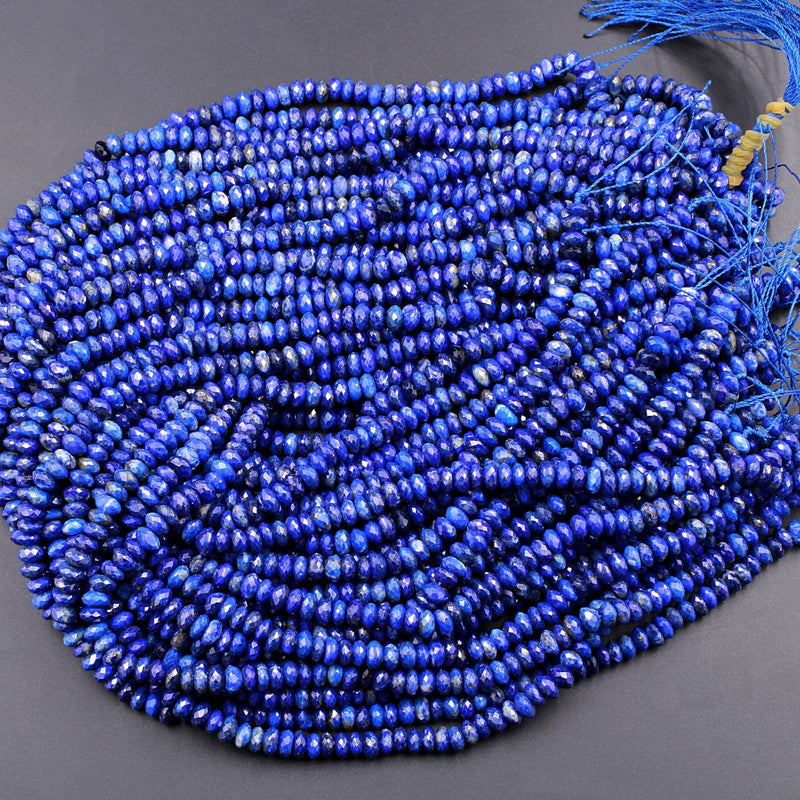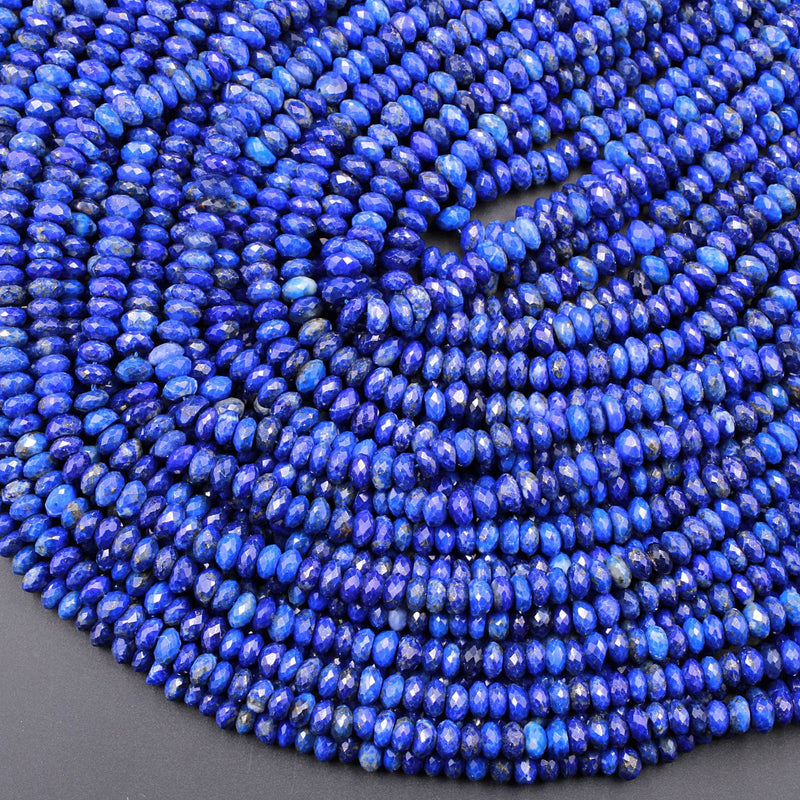 Sale
This lapis is gorgeous, will combine with black beads, and gold spacers. Very pleased!
These are absolutely beautiful thank you so much!
Nice coloring, some holes off-center
Lots of pyrite highlights, vivid blues, some white. I counted about 10 beads that had poor shine/color and there are at least 10 beads with holes that are drilled off-center. I don't think that matters for bracelets/necklaces as much but for earrings it is more obvious.
I haven't priced similar size/style in other places so I'm not sure if the value was worth the price but I'm going to keep them.
I have been very satisfied with most of my purchases however. I'm in love with the Pilbara Jasper right now!
Beautiful faceted Lapis rondelles! Gorgeous color (with variation, which is great). I am very impressed with the quality of this seller's gemstones. Will buy here again.
very pretty beads thank you
bought these several times , they are stunning