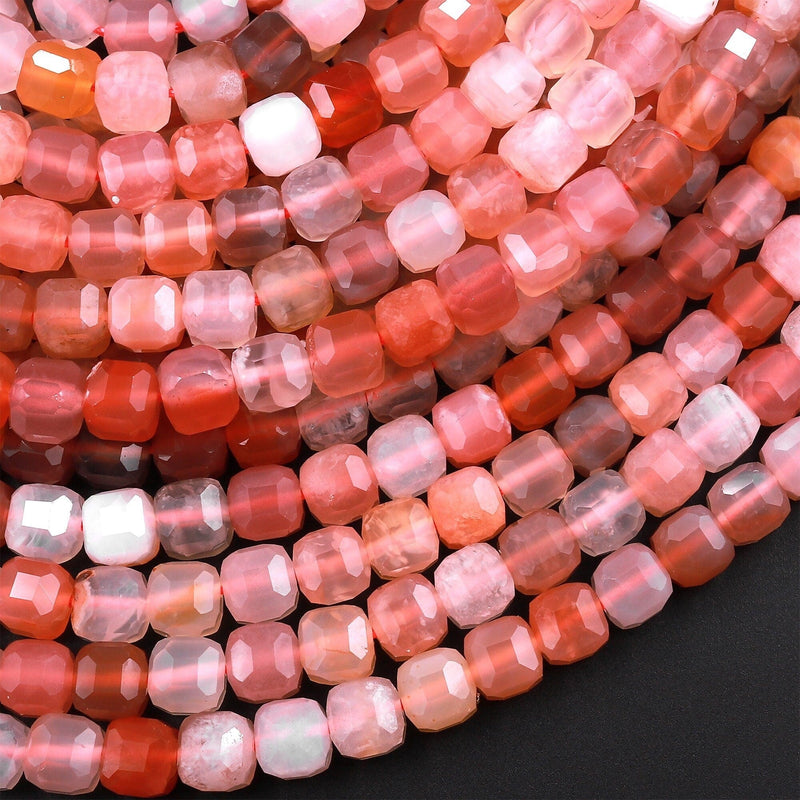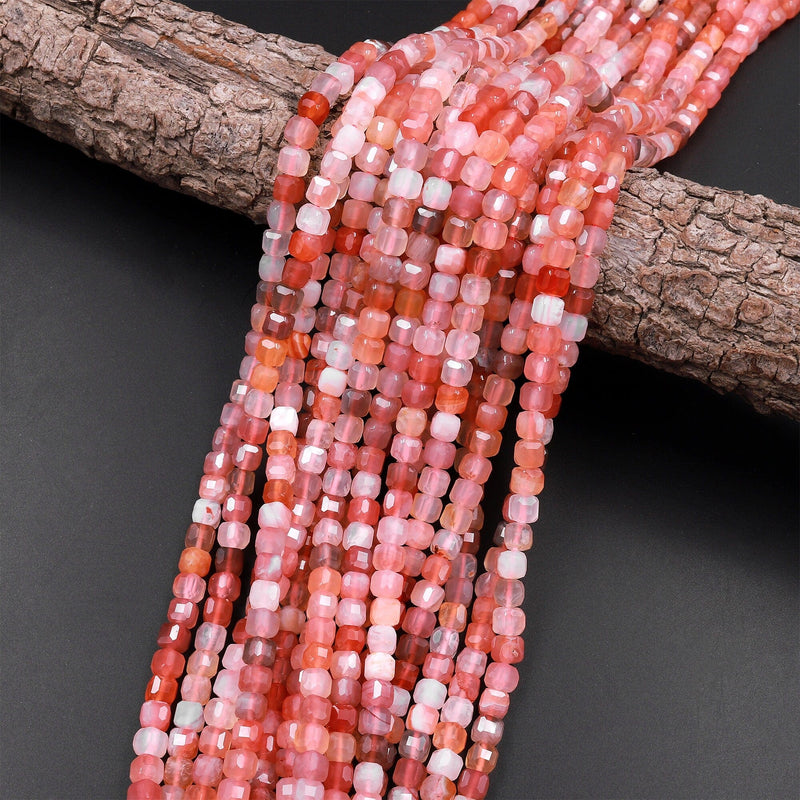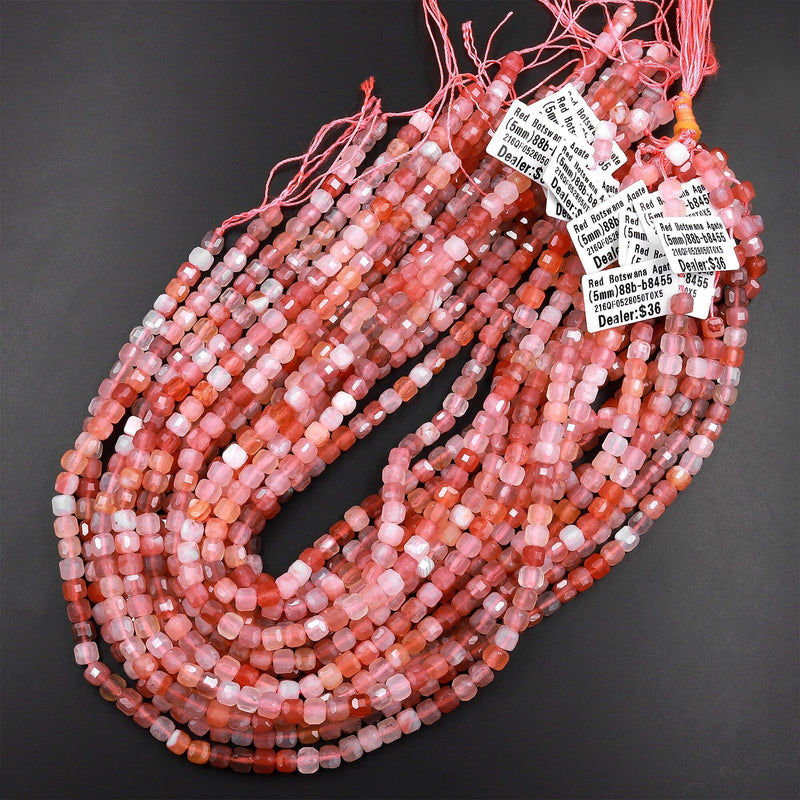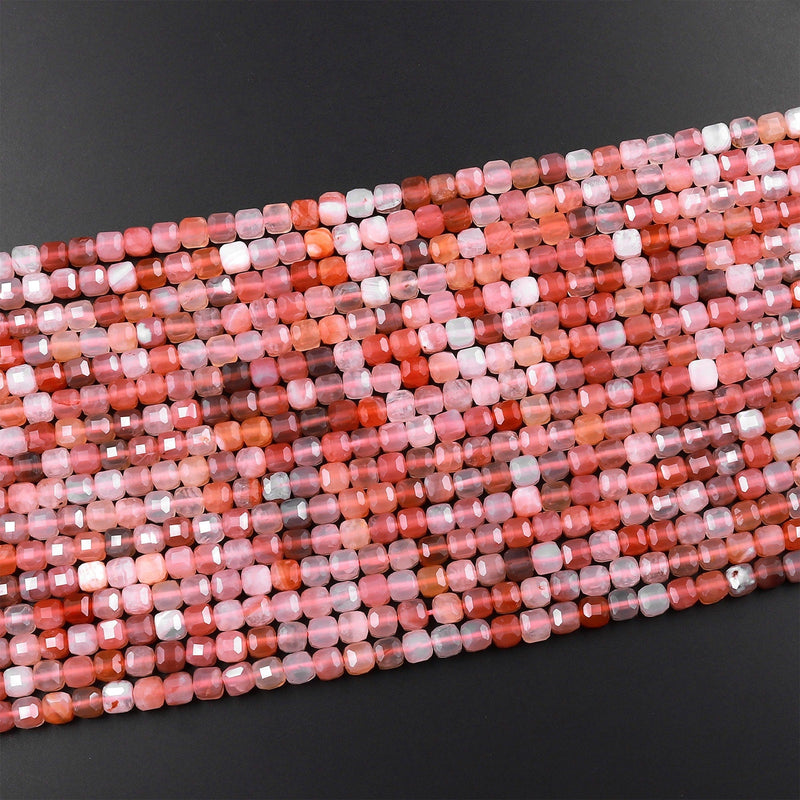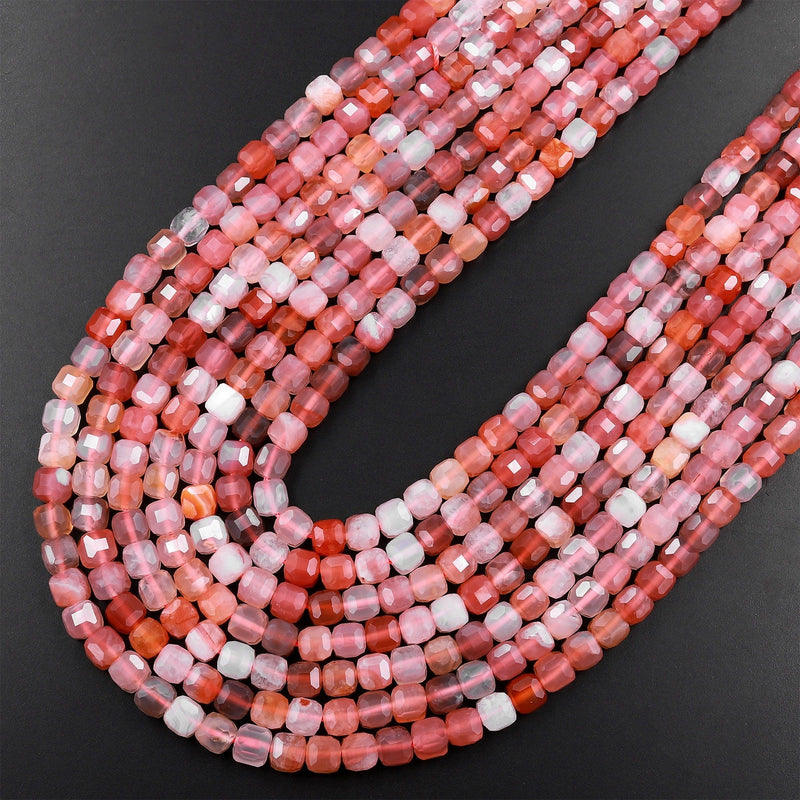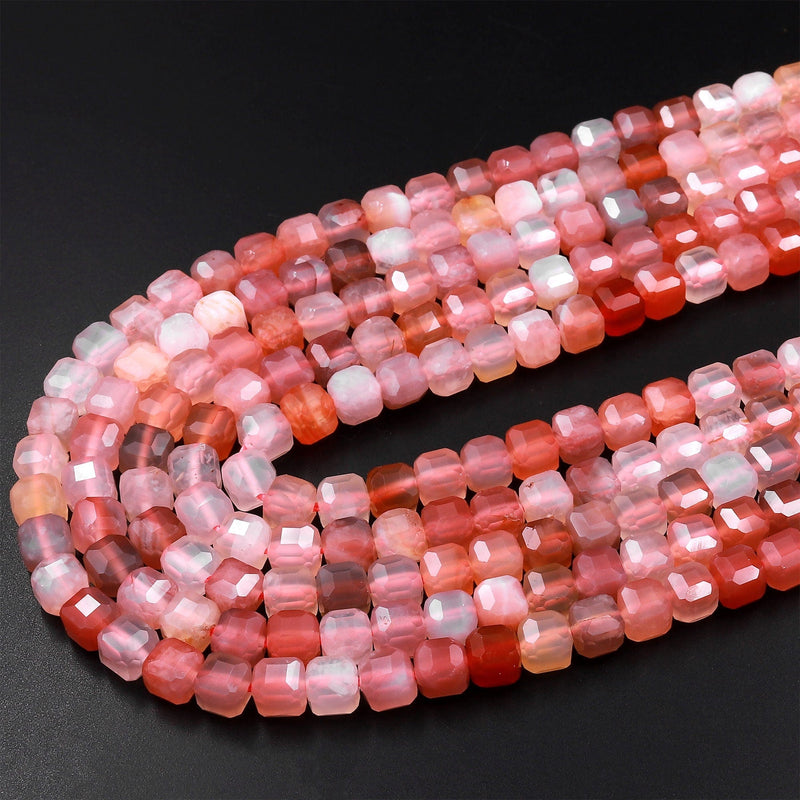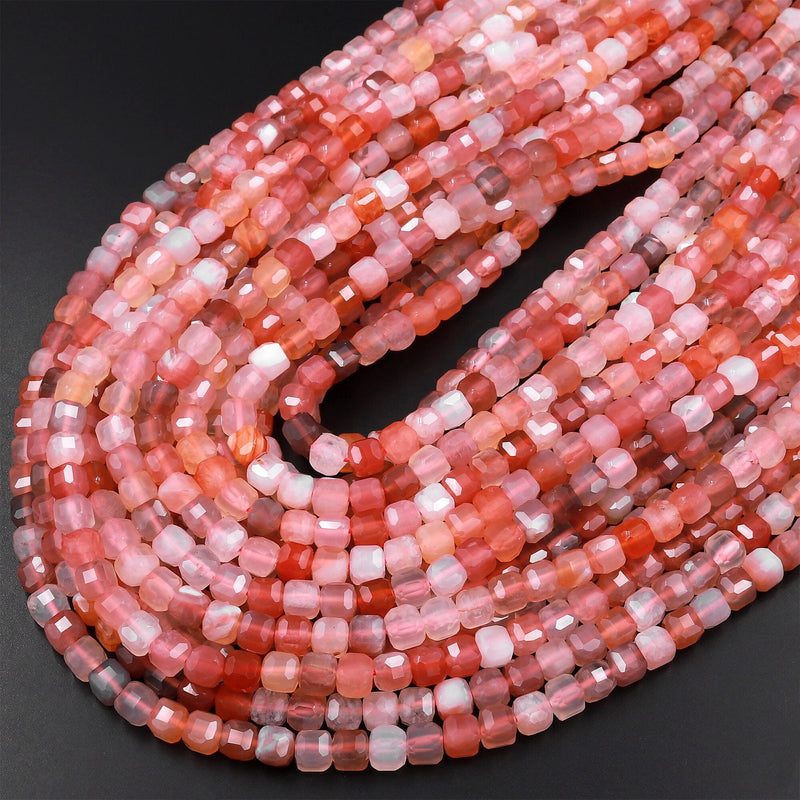 I literally cannot get enough of these stones! Very nice 5mm size, gorgeous pinky orange tones, good cut. Awesome!
These are exactly as pictured, and just gorgeous, sweet colors of coral, shell pink, melon, and peach. Love them!
Gorgeous! The varied pinks and melon colors are stunning. This is a very fine example of Botswana agate.