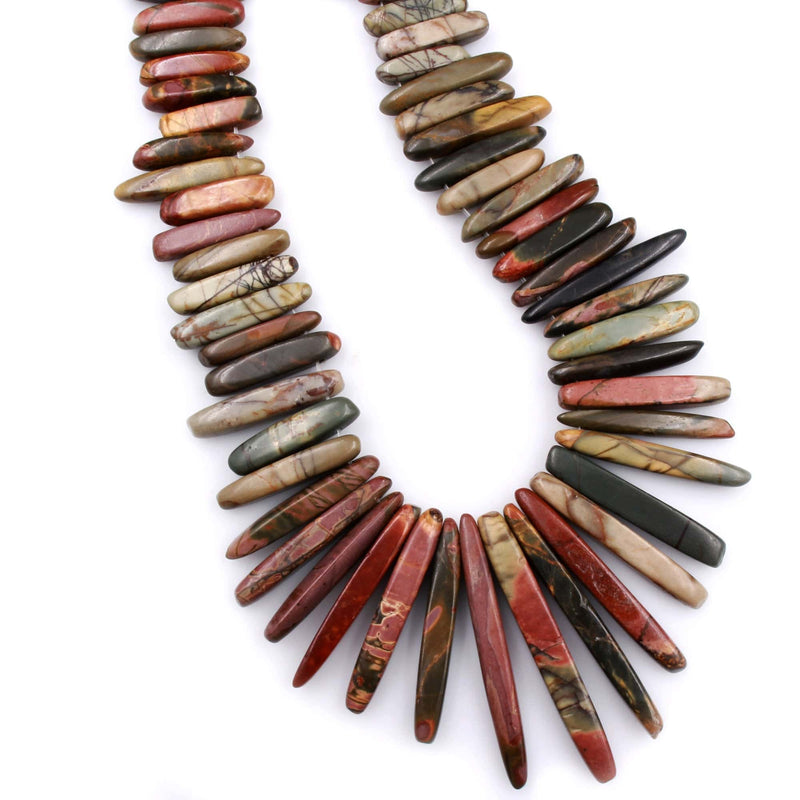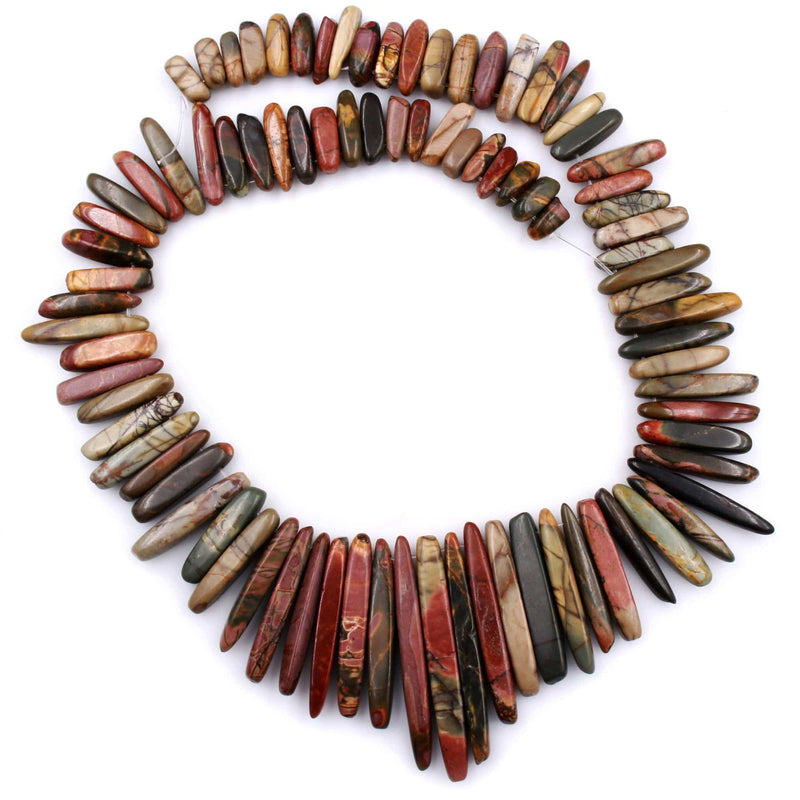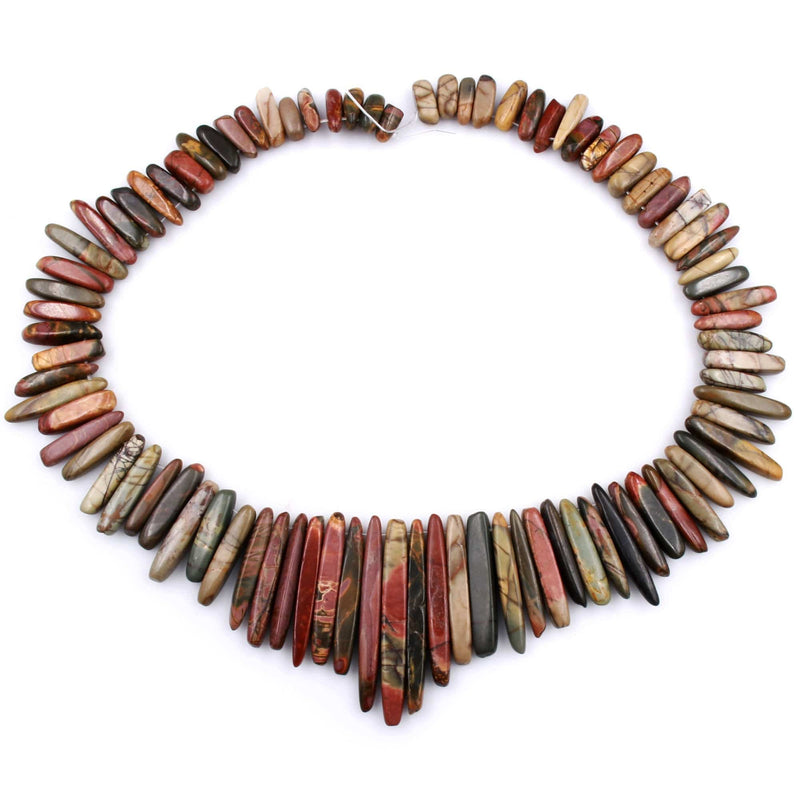 Sale
This is a beautiful set of stones. They are well-coordinated in colour and the sizing is perfect. Arrived quickly. Great company - thank you!
Sarah
Awesome stones
These were perfect!. Good colors, no muddiness. Well shaped. Couldn't have picked them better myself.
Awesome service as usual.
Beautiful stones. Shipped very quickly!
Beautiful!
I don't know how you can supply such beautiful stones for such low prices! Thank you, Intrinsic Trading!😀
My necklace arrived earlier than I'd expected. I'm really pleased with it...ecstatic is more appropriate. The color is a little different than the picture but did not disappoint...in fact, if I could be assured of getting more red I would purchase a second one. The workmanship is superb. Many thanks for your patience at the outset when I was indecisive regarding the clasp. Marilyn
Red Creek Jasper stick beads
With the exception of one smaller bead that had the end cracked off, the strand was beautiful and I will be getting three nice necklaces out of it. Great array of colors.