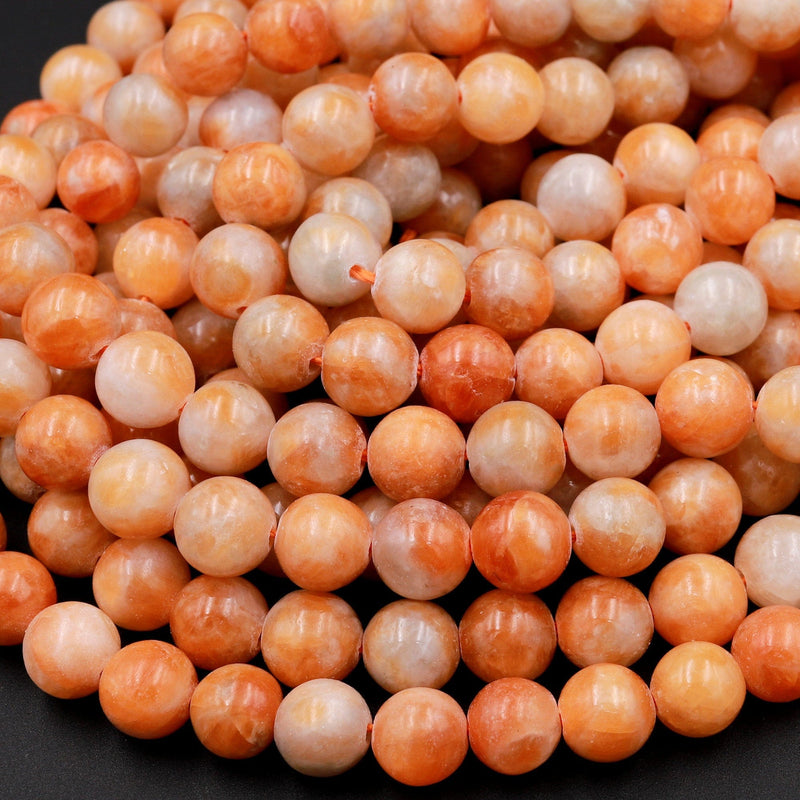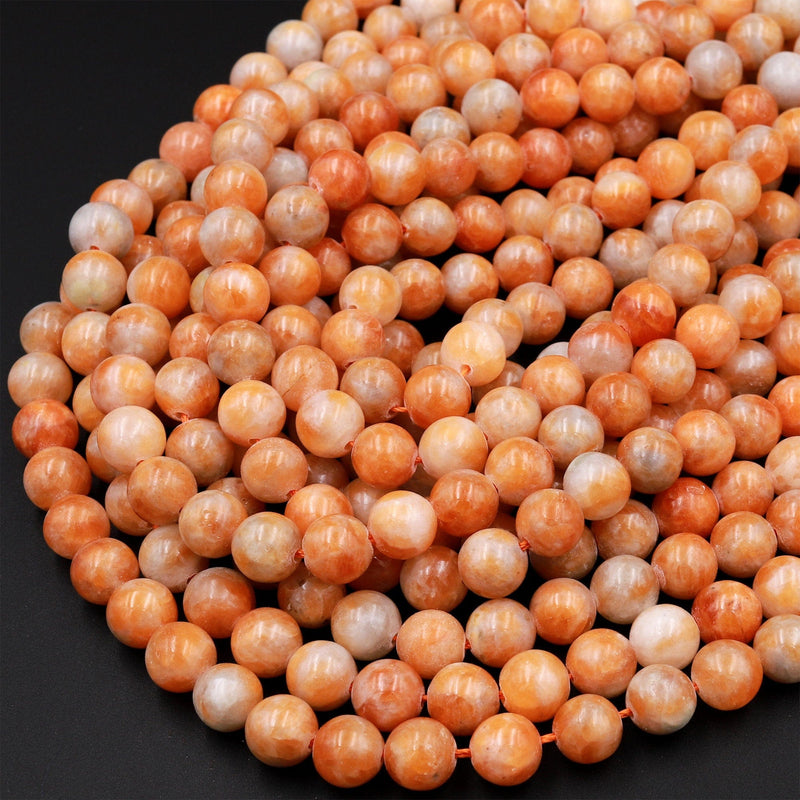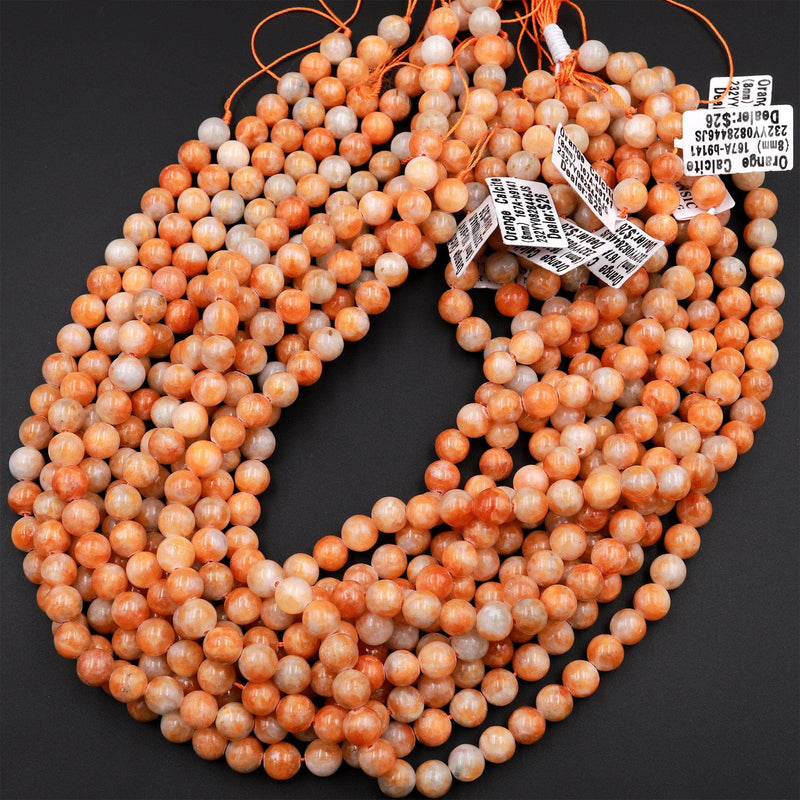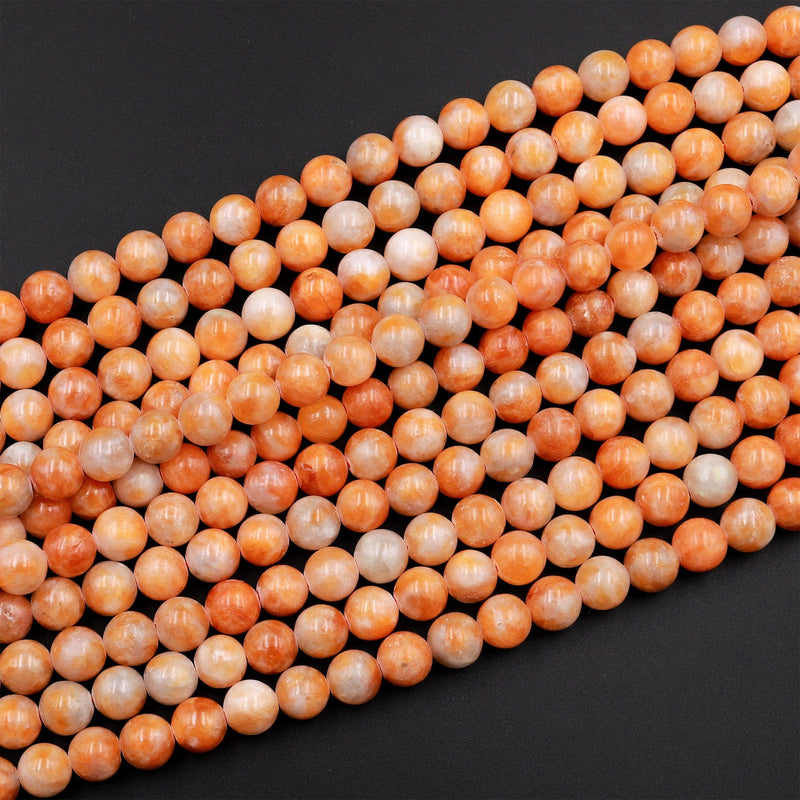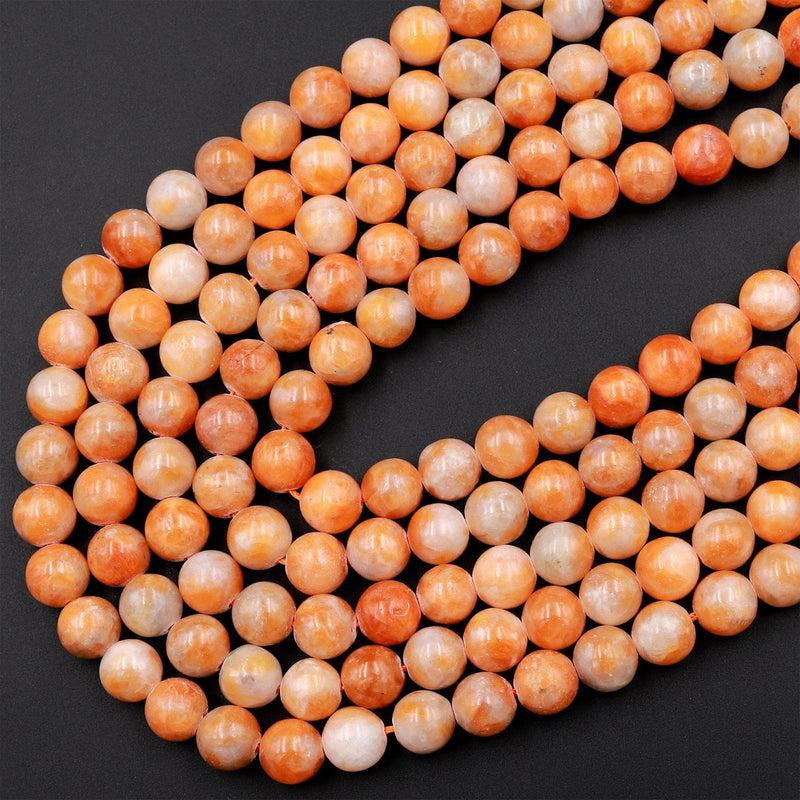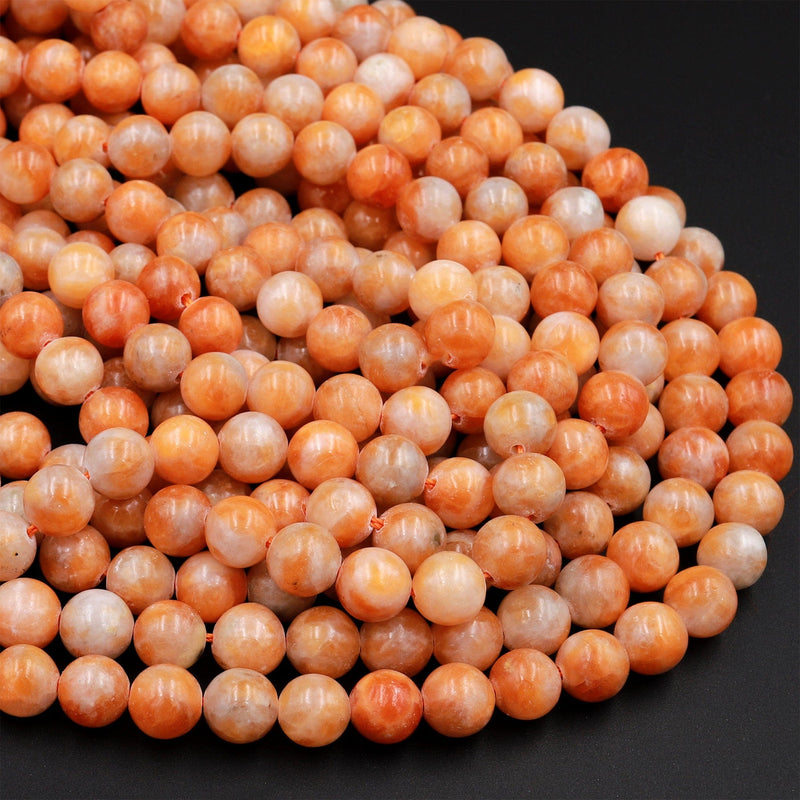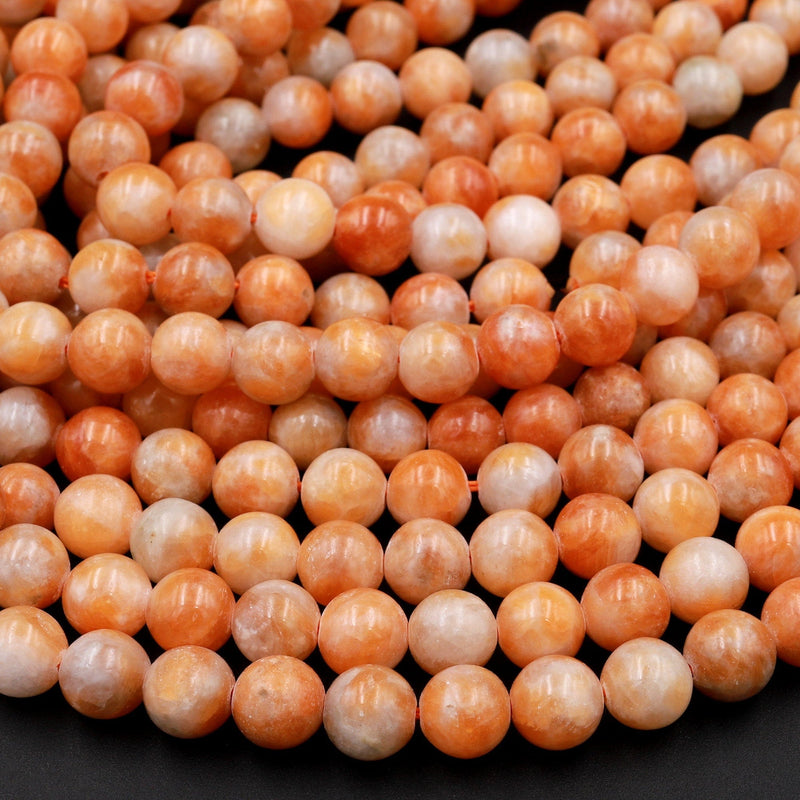 I do love orange calcite and this is the first time I've seen it as a bead, probably because it's such a soft stone. The color is perfect for this time of year. The size and shape is consistent. I am quite pleased with them.
As described, I missed it more solid orange and less white, but they're nice
Beautiful coloring on the beads. I purchased this strand for bracelets I am happy with with size, color and overall quality. I would purchase from this store again.
These orange calcite beads are very pretty
Beads are exactly as described - beautiful!
these orange calcite beads are beautiful.
Excactly what I wanted. Very nice colour. Thank you
These are just gorgeous. They called to me. I love them. I will definitely buy again!!!!! And, arrived in a timely manner and great communication. Thanks so much! I will post a photo when I get my pieces made into jewelry. Thank you again!!!!!
Nice coloring and patterns for calcite.